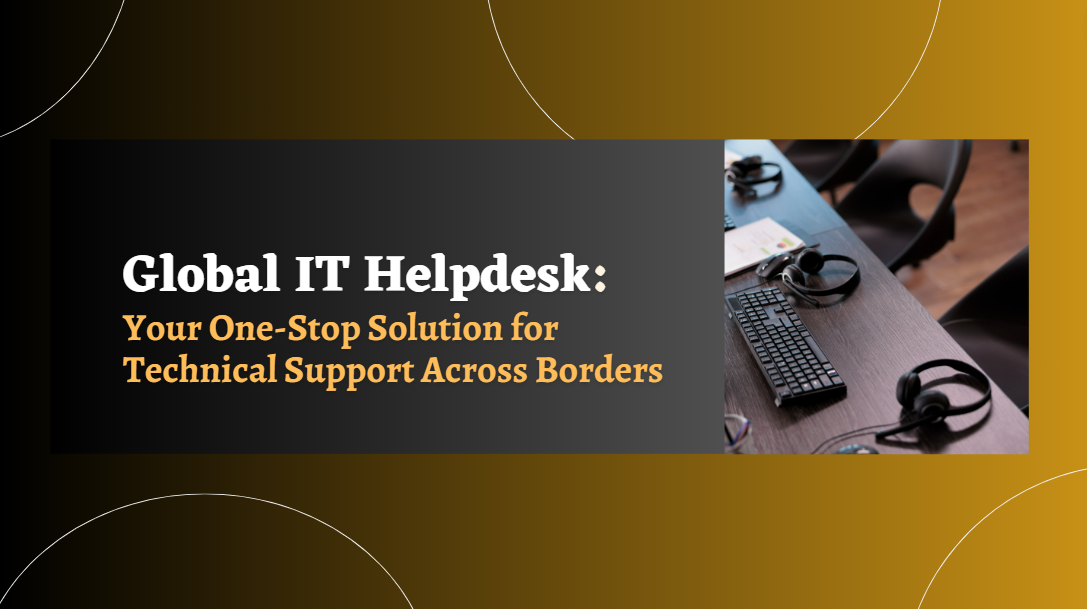 Posted on Wednesday, Apr 26th, 2023
Empower Your Business with Global IT Helpdesk Support from Blue Summit
Spread the love
A Global IT Helpdesk is a centralized support system that provides technical assistance and solutions to employees or customers of an organization across multiple geographical locations worldwide. The helpdesk is staffed with IT professionals who offer IT support 24/7 and troubleshoot technical issues such as hardware and software problems, network connectivity issues, and other technical problems.

The aim of a Global IT Helpdesk is to provide timely and effective technical support to ensure minimal disruption to the business operations and maximize productivity. It also enables organizations to standardize their IT support services across different locations, ensuring a consistent experience for all users regardless of their location.

In today's interconnected world, businesses and organizations rely heavily on technology to function effectively. From managing data and communication to software and hardware, technology is integral to most business operations. However, with the increased complexity of IT systems, issues and glitches are inevitable, and this is where a global IT helpdesk comes in.
IT Helpdesk Best Practices
Standardize Processes:
Standardizess the IT service delivery processes across different locations and time zones to ensure consistent service quality.
Utilize Technology:
It utilizes the latest technologies and tools, such as remote assistance, collaboration software, and ticketing systems, to enhance the effectiveness and efficiency of the helpdesk.
Multilingual Support:
Offers multilingual support to meet the diverse needs of users around the world, ensuring that support staffs are proficient in the languages they serve.
Round-the-Clock Service:
The helpdesk provides IT support 24/7 to ensure users receive timely assistance regardless of their location and time zone.
Continuous Improvement:
It continuously monitors and evaluates the helpdesk's performance, gather feedback from users, and implement improvements to enhance service quality.
Train Staff:
Provides regular training to the helpdesk staff on the latest technologies, processes, and best practices to ensure that they are equipped to handle any IT issues.
Focus on Customer Experience:
This places a strong emphasis on customer experience by providing friendly, empathetic, and personalized support to users.
By following these best practices, a Global IT Helpdesk can deliver high-quality, consistent, and effective IT support to users around the world.
IT Helpdesk Tools
Below mentioned tools are essential for businesses to provide efficient and effective technical support to their customers and employees. These tools help IT teams to manage and track support requests, prioritize tasks, collaborate with team members, and provide timely solutions. Here are some of the most commonly used tools.
ServiceNow
This is a cloud-based IT service management platform that provides end-to-end IT support, including incident management, problem management, change management, and asset management. It offers a user-friendly interface, automation capabilities, and a range of integrations.
Zendesk
It is a customer service cloud platform that offers a range of helpdesk tools, including ticketing, knowledge management, and live chat. It also provides reporting and analytics features to help businesses track and improve their customer support.
Freshdesk
Freshdesk is a cloud platform that provides a range of features, including ticketing, automation, collaboration, and self-service portals. It also offers integrations with popular business tools such as Salesforce, Slack, and Jira.
Jira Service Management
This is an IT service management platform that provides end-to-end support for IT teams. It includes features such as incident management, change management, asset management, and automation. It also offers integrations with other Atlassian tools such as Confluence and Bitbucket.
SolarWinds Service Desk
SolarWinds is an IT helpdesk platform that provides a range of features such as ticketing, automation, and asset management. It also offers a self-service portal and integrations with popular business tools such as Microsoft Office 365 and G Suite.
Microsoft Dynamics 365
Dynamics 365 is a platform that provides a range of business applications, including customer service and IT service management. It offers features such as case management, knowledge management, and automation. It also integrates with other Microsoft tools such as Microsoft Teams and Power Platform.
Key Differences Between IT Support and Helpdesk
IT Support:
1. Refers to the technical assistance provided to users who experience issues or problems with their computer hardware, software, or network.
2. Typically involves diagnosing and resolving issues, installing and configuring software and hardware, and maintaining the system's security and stability.
3. Can be provided by internal IT staff or external service providers.
4. This is an ongoing service that involves proactive monitoring, maintenance, and optimization of the IT systems and infrastructure.
Help Desk:
1. Is a centralized point of contact where users can report their technical issues and request support.
2. Staffed by a team of support agents who are trained to handle and resolve a wide range of IT-related issues.
3. Uses a ticketing system to track and manage support requests, ensuring that issues are prioritized and resolved promptly.
4. Is typically an internal service provided by the organization.
5. Focuses on reactive support, providing assistance to users when they experience issues or problems.
So, IT support is a broader term that includes proactive and reactive IT services, while a help desk is a reactive support service that serves as a centralized point of contact for users to report issues and request support.
Benefits of having Blue Summit as your Global IT Helpdesk
As a global IT helpdesk provider we give technical support to businesses and organizations with operations across different countries and time zones. Some of the benefits are as follows:
1. 24/7 Availability
Businesses can enjoy round-the-clock technical support regardless of their location. We ensure that critical IT issues are resolved promptly, minimizing downtime and disruptions to operations.
2. Multilingual Support
Blue Summit offers multilingual support, making it easier for businesses to communicate with technicians who understand their language and culture. This reduces the risk of miscommunication and ensures that issues are resolved quickly and effectively.
3. Cost-Effective
By outsourcing your IT support services to us, you can save on costs associated with hiring and training in-house IT support staff. Additionally, we also provide a more comprehensive and specialized range of services at a fraction of the cost of maintaining an in-house IT team.
4. Streamlined IT Operations
We provide a centralized point of contact for all IT-related issues, making it easier to manage and streamline IT operations across different countries and time zones. This ensures that IT resources are used efficiently and effectively.
5. Increased Security
We help businesses improve their IT security by providing proactive monitoring and threat detection services. This helps businesses to identify and resolve security issues before they can cause damage to the organization.
Wrapping-up
Blue Summit offers comprehensive Global IT Helpdesk support services that ensures organizations can provide reliable and efficient technical assistance to their employees and customers across multiple locations worldwide. With our experienced team of IT professionals, advanced technology, and 24/7 support, we guarantee to minimize disruptions to business operations and maximize productivity.
Our services are tailored to meet the unique needs and requirements of each organization, and we are committed to providing timely and effective solutions that exceed our clients' expectations. Choose us today for reliable and seamless IT support that helps your business grow and succeed globally.
Visit our page today and know more about our various
service offerings
and strengthen your organization with the us.
Blue Summit has collaborated with
OdiTek Solutions
, a frontline custom software development company. It is trusted for its high service quality and delivery consistency. Visit our partner's page today and get your business streamlined.
REFER TO OTHER RELEVANT CONTENTS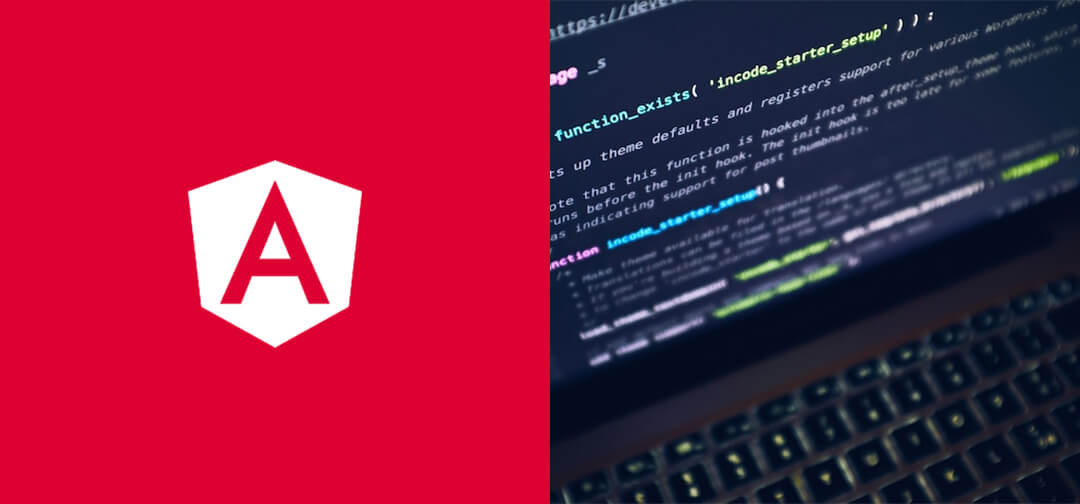 TESTIMONIAL
We engaged Blue Summitt to set up our company's IT infrastructure when we were in the process of embarking on a large clinical trial. A number of years later, Blue Summitt remains our vendor of choice for our IT needs. It is a testament to the quality of their work that we rarely need to call them to address ongoing issues, though when we do the response is always timely and we are always able to rely on their advice.
"Blue Summit has become a valued partner to IES. As our organization has scaled up, gone remote, and expanded internationally, they have provided strategic guidance to support our growth and changing needs. They not only provide superb day-to-day support desk services but also have served as business partners, undertaking projects like opening an office in the UK to help our expansion into Europe."
"I have been working with BST and using their apps for 5 years now and it has been very helpful in managing people and time on multiple sites for our company. The customer service that we receive from BST is outstanding and personable. I would highly recommend BST to any company looking for a timekeeping system with great customer relations."
"Blue Summit are experts in IT and Strategy Consulting as well as Process management. We have indeed loved working with them, and wish to continue on the long and successful partnership."