GLOBAL COMMUNICATION SOLUTIONS
Business VoIP Phone Systems
Today's global economy requires a global communications strategy. Blue Summit provides VoIP, Telephone, Fax, SMS, MMS, WhatsApp and conferencing services across 180 countries. Whether you are a one person virtual office or a multinational corporation, we can create a cost effective communications plan for you. Contact us today for a free consultation.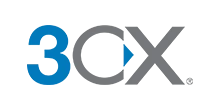 3CX
Accelerate your business's growth with the 3CX phone system. Rely on a single client so no switching between apps. Choose from the web, desktop and mobile clients or easily connect a supported IP phone.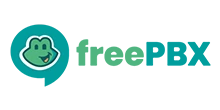 FreePBX
FreePBX offers the easiest way possible to install and configure an Asterisk-based open source phone system on a server or virtual environment. Built your FreePBX install into a robust Unified Communications system. Blue Summit offers Freepbx hosting services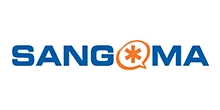 Sangoma
Sangoma specializes in providing seamless communications tools for voice, video, chat, and collaboration on any device. Sangoma phones are designed to integrate all of your mission-critical operations for the best experience in the industry.
What We Offer
A Complete Unified Communication System
Blue Summit specializes in delivering fully managed and unified VoIP phone systems and services that include features such as Conferencing, Instant Messaging and softphone. The platforms we provide are a one-stop shop for all methods and channels of communication.
Blue Summit provides the 3 most high-featured rich VoIP communication systems which are FreePBX, 3CX and Sangoma with the installation and setup instructions. We deliver industry-leading quality communication systems at price points that maximize customers' return on investment.
WE CAN HELP YOU SUCCEED
High-Performance Business Communication System
With VoIP system, you won't have any worries about limited numbers of physical phone lines. VoIP system offer tons of perks that business owners can take advantage of. Some of these include being able to place VoIP calls from your desktop or cell phone using your VoIP phone number. The main highlight of the VoIP System is that when you call, your business phone number will show up on caller ID instead of your cell number or whatever you are using to make that call. This goes for incoming calls as well. They will dial the VoIP number and you can answer on whichever phone you want to use.
Easy-To-Use & Configure
You can now easily manage your call platform with virtually unlimited options yourself from setting up routing plans and time schedules to auto-provisioning phones and mobiles.
Packaged Communication
Now you can have the ultimate customization option for your unique communications and collaboration processes.
100% Uptime
Our App runs on one of the best Cloud Platforms and our worldwide data centres, so service is always on when you are.
Worldwide Access
VoIP technology has become extremely portable, allowing users to connect from home offices and abroad.
Crisp, Clear Audio
You'll never have to ask "come again" or "pardon me" ever again. We deliver high-quality voice experiences through the low latency, feature-rich, carrier-grade network with the help of our hosted phone system.
Scalability
VoIP systems allow you to add a line as you hire a new employee and eliminate lines in the case of downsizing. You're only ever paying for what you need.
WE CAN HELP
Managed VoIP System With Cost Advantage for You
Get the perfect VoIP systems and communication services for your business and stay efficient when it comes to communication. No matter what your business does, Blue Summit has the correct communication system that keeps your operations flowing. You won't have to worry about wasted time, lack of functionality, or missed opportunities with our VoIP system that is best suited for your business
SERVICE DELIVERED TO THE HIGHEST STANDARDS
Our Unique Selling Propositions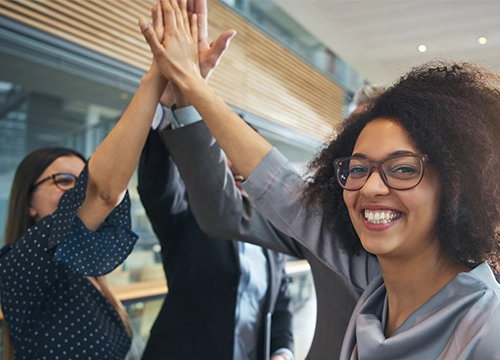 System & Solutions Design Expertise
Technology Excellence across platforms
Global teams with domain expertise
Product Engineering expertise
Process & Quality Focussed Teams
Onshore-Offshore hybrid Model
Flexible & Agile processes
Efficient Collaboration Skills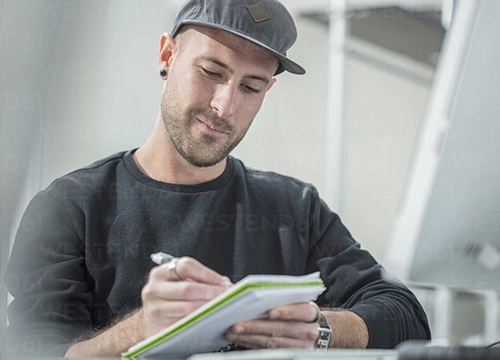 Certified IT Professionals
Enterprise-grade applications
New-age technology adoption
Competitive cost advantages
Commitment to Quality
Happy international clients
Non-disclosure & IPR compliance
Continuously improving processes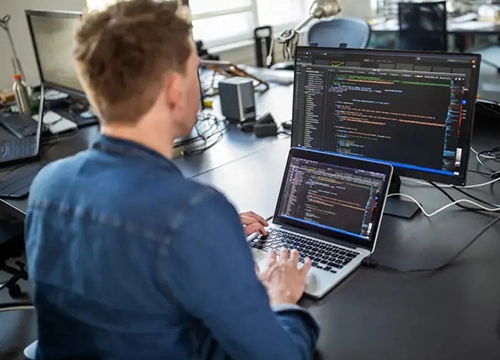 Software System development
IT Consulting
Tech Support (Onsite/Remote)
Communication Services
Hardware Recycling
IT Oursourcing
Cyber Security
SaaS Product Development
Testimonial
What Our Clients Say About Our Digital Services
We engaged Blue Summitt to set up our company's IT infrastructure when we were in the process of embarking on a large clinical trial. A number of years later, Blue Summitt remains our vendor of choice for our IT needs. It is a testament to the quality of their work that we rarely need to call them to address ongoing issues, though when we do the response is always timely and we are always able to rely on their advice.
"Blue Summit has become a valued partner to IES. As our organization has scaled up, gone remote, and expanded internationally, they have provided strategic guidance to support our growth and changing needs. They not only provide superb day-to-day support desk services but also have served as business partners, undertaking projects like opening an office in the UK to help our expansion into Europe."
"I have been working with BST and using their apps for 5 years now and it has been very helpful in managing people and time on multiple sites for our company. The customer service that we receive from BST is outstanding and personable. I would highly recommend BST to any company looking for a timekeeping system with great customer relations."
"Blue Summit are experts in IT and Strategy Consulting as well as Process management. We have indeed loved working with them, and wish to continue on the long and successful partnership."

IEA Constructors

Sciencemedia

Diality

Polynoma

360_logo

aecom_logo

bank_of_southern_california

beta_bionics

blattner_energy

dnae_logo
first_solar

ies_logo

security_solutions_of_america

signal_energy

strata_clean_energy