Service We Deliver
Strategic IT Consulting Services
At Blue Summit, our goal is solely to help our clients leverage their technology investments to improve business performance. We deliver tailored IT consultancy solutions and business IT support to organizations of any size. With Blue Summit as your partner, we can help lead your organization forward with highly effective IT strategies and implement innovative business solutions.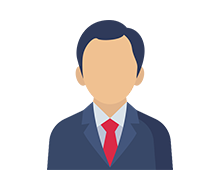 Virtual CIO
We formulate strategic IT goals for your company and then manage an IT strategy and budget that meets those goals.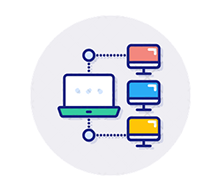 Virtualization Design
Blue Summit, being a virtualization provider, help organizations expand the usage of virtualization, thereby adopting to high-performance computing systems and decreasing hardware investment.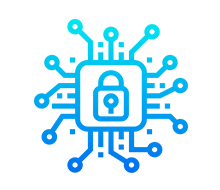 Cyber Security
With the help of our Cyber security testing services, we identify problems, evaluate security issues, assess risk, and implement solutions to defend against threats to companies' networks and computer systems.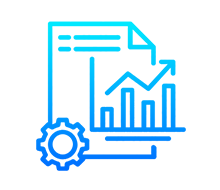 Business Process Management
Our BPM services leverage decades of experience across business strategy, process improvement, technology capabilities and enterprise program management.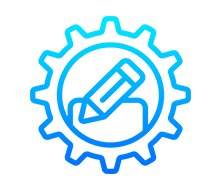 Systems Design
With the help of our system design and analysis process we analyse and help in defining system variables including hardware, technology selection, software architecture, right 3rd parties, and more.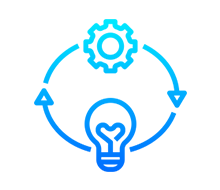 Solutions Rollout
Our IT teams help to plan, launch or roll out applications for the most optimal performance, scalability and ease of use using the right technology solutions for deployment.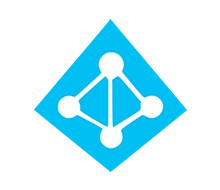 Azure AD
We help your organization with Microsoft Azure AD, from initial planning to implementation, user training and Azure Active Directory management with improved security, increased efficiency and simplified user management.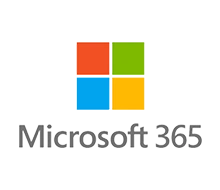 Microsoft 365
There has never been a better time to get more out of Microsoft 365. With innovative Office applications, intelligent cloud services, and world-class security for your business, you can improve productivity and reduce your IT burden — and Blue Summit is here to help you get started.
What We Offer
Business Consulting To Improve Performance, Efficiency
If you don't have the right internal resources, tools, or business processes, Blue Summit can revamp the processes to jump-start a continuous improvement across the organization. Through strategic Business and IT Consulting, we can help you develop and execute a clear and strategic roadmap with priorities that are linked to your business goals.
We offer consulting services to help you improve your business function's performance, and utilization of software and automation, create tech-driven processes and improve operations. As a part of IT Consulting, our software teams collaborate in your digital transformation journey through careful planning and effective execution of the outlined IT strategy.
DESIGN, BUILD AND DEPLOY POWERFUL SOFTWARE SYSTEMS
Harness The Power Of Technology With Our Strategic IT Consulting
Blue Summit's IT Consulting specialist provides the most effective solutions to the customer on related to any standardized IT issues. These support personnel are highly skilled whose exceptional process expertise and best-practice techniques guarantee optimal system available for customers. Our IT consulting services helps you to evaluate technology strategies and align those with your business or process strategies.
Enterprise Architecture Advisory
New-age software design, architecture and product-engineering advisory services, come with decades of experience and expertise across technology stacks.
Cyber Security Assessments
Our consultants will work with you to document a detailed strategic plan that maps your business goals to short-term and long-term action plans to eradicate the security gaps or inefficiencies on your applications and network.
IT Strategy Consulting & New Tech
Blue Summit offers IT Strategy consulting that suits your business processes and goals. Be it SaaS-based Web or Mobile or Enterprise-grade complex applications.
Cloud & Data Hosting / Migration Services
Get the right cloud hosting and migration strategy, ensure your software applications and business run uninterrupted with high performance
Software Development
Blue Summit has 100+ software development professionals (near-shore, offshore), with a track record of delivering large-scale software development projects for the past 14+ years.
Governance, Risk & Compliance
We provide compliance-readiness risk assessments, gap analysis and remediation planning. Our IT consulting experts make sure your organization has a clear and well-documented framework that leads to successful compliance!
WE DO IT FOR YOU
Be Free From Managing Your IT And Software Applications
In today's digital scenario, IT is no longer just another department in an organization. It has rather become the foundation on which modern organizations are built. If you want to drive value through your IT, you should consider hiring an expert IT Consultant to get the best advice and assistance on leveraging technology in a way that helps you to exclusively focus on your core business.
We are a global organization with offices in US, UK and India. Your IT and software application needs can be dedicatedly managed by our diverse teams to catapult your business efficiency.
SERVICE DELIVERED TO THE HIGHEST STANDARDS
Our Unique Selling Propositions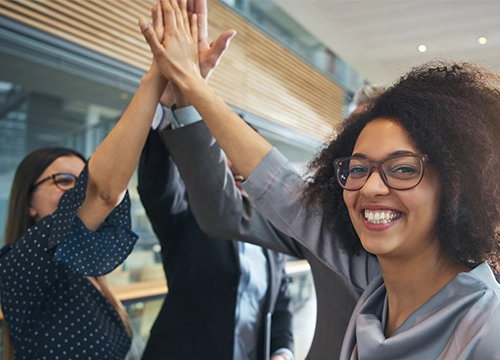 System & Solutions Design Expertise
Technology Excellence across platforms
Global teams with domain expertise
Product Engineering expertise
Process & Quality Focussed Teams
Onshore-Offshore hybrid Model
Flexible & Agile processes
Efficient Collaboration Skills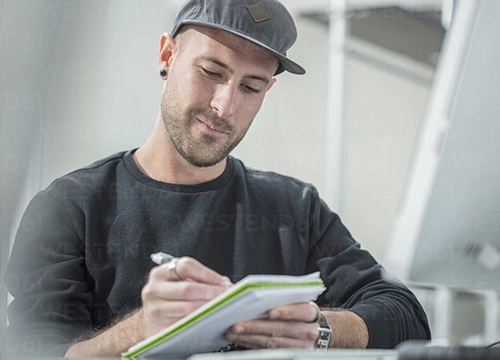 Certified IT Professionals
Enterprise-grade applications
New-age technology adoption
Competitive cost advantages
Commitment to Quality
Happy international clients
Non-disclosure & IPR compliance
Continuously improving processes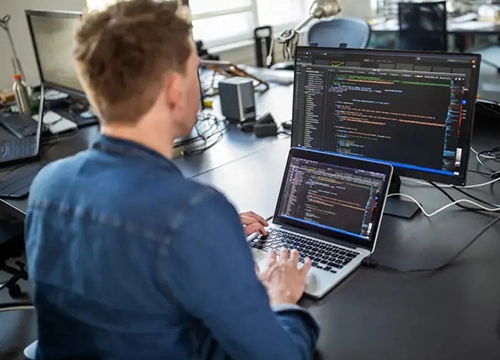 Software System development
IT Consulting
Tech Support (Onsite/Remote)
Communication Services
Hardware Recycling
IT Oursourcing
Cyber Security
SaaS Product Development
Testimonial
What Our Clients Say About Our Digital Services
We engaged Blue Summitt to set up our company's IT infrastructure when we were in the process of embarking on a large clinical trial. A number of years later, Blue Summitt remains our vendor of choice for our IT needs. It is a testament to the quality of their work that we rarely need to call them to address ongoing issues, though when we do the response is always timely and we are always able to rely on their advice.
"Blue Summit has become a valued partner to IES. As our organization has scaled up, gone remote, and expanded internationally, they have provided strategic guidance to support our growth and changing needs. They not only provide superb day-to-day support desk services but also have served as business partners, undertaking projects like opening an office in the UK to help our expansion into Europe."
"I have been working with BST and using their apps for 5 years now and it has been very helpful in managing people and time on multiple sites for our company. The customer service that we receive from BST is outstanding and personable. I would highly recommend BST to any company looking for a timekeeping system with great customer relations."
"Blue Summit are experts in IT and Strategy Consulting as well as Process management. We have indeed loved working with them, and wish to continue on the long and successful partnership."

IEA Constructors

Sciencemedia

Diality

Polynoma

360_logo

aecom_logo

bank_of_southern_california

beta_bionics

blattner_energy

dnae_logo
first_solar

ies_logo

security_solutions_of_america

signal_energy

strata_clean_energy