ONE STOP SOLUTION FOR IT EQUIPMENTS RECYCLING
IT Assets Disposal and Recycling
A necessary stage of the IT asset lifetime is the retirement of underutilized or outdated assets. Failure to properly dispose of IT equipments can have implications for your operations, data, the environment, and a messy work-place. Get a "Recycling Certificate" as a part of IT Equipment disposal process. Blue Summit helps you in IT asset disposition processes utilizing our comprehensive recycling approach. It ensures that all confidential data and hardware components are properly destroyed in accordance with recommended procedures and standards.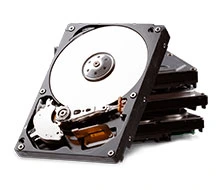 Certified Drive/Equipment Destruction
Blue Summit ensures complete destruction of your hard drives/ equipment and provides the destruction certificate to the requester.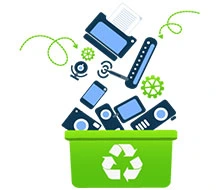 Equipment Recycling
Assets those are damaged or old when handed over to Blue Summit, those are shredded and recycled securely to safeguard you from data breaches.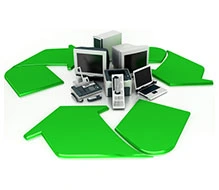 Equipment Donation
Numerous computers and parts are recyclable in such cases the organisation may donate them to schools or any other institutions that may have a need for them. We organize equipment donations on behalf of you.
(Currently we are only picking up from Companies operating in London, UK)
SECURE IT ASSET DISPOSAL & RECYCLING
We Recycle and Dispose IT Equipment with a 100% irreversible data destruction
Every business has its own ways for disposing of waste, but the process is complicated when it comes to IT resources.
Blue Summit "Recycling" processes ensure protecting the security of your data and business/personal information, especially with our secure data deletion practices. Our thorough, secure data wiping procedure makes sure that no data can be recovered while destroying / recycling the hard drives or IT device.
HELPING YOU MANAGE YOUR E-WASTE EFFECTIVELY
Key Procedures and Processes on Recycling
We follow recommended standard procedures and processes while recycling or destroying IT assets and equipments. Our Recycling processes are based on ITAD (IT Asset Disposition) globally used standard procedures. Blue Summit is a leader in "GREEN DISPOSAL OF IT ASSETS".
Eco-Friendly recycling
We make sure that any IT recycling request we collect is processed in a way that has almost neutral effect on the environment.
Compliance
Blue Summit ensures disposal of your assets in compliance with Recommended Guidelines, and help you comply to your IT Policy on equipment and data disposal.
Data Security
Our team will make sure secure data destruction is performed in accordance with industry standards whether on-site or off-site.
E-Waste Management
We offer different types of HW Drives and IT Equipments recycling, offering top-tier services to effectively manage, get rid of, and recycle old assets.
Certificate of Destruction
Blue Summit provides a "Certificate of Destruction" of their hard drives and other IT related equipment to its clients to ensure irreversible data destruction.
Cost- effective
Blue Summit helps you with cost-effective IT disposal & recycling.
WE CAN HELP YOU WITH
ECO-FRIENDLY IT Disposal and Recycling
Blue Summit has a "ZERO landfill policy," which guarantees that none of our IT Asset Disposal (ITAD) services result in the disposal of any electronic trash in landfills. We carefully follow all national and international norms and regulations as we gather and handle electric and electronic equipment.
SERVICE DELIVERED TO THE HIGHEST STANDARDS
Our Unique Selling Propositions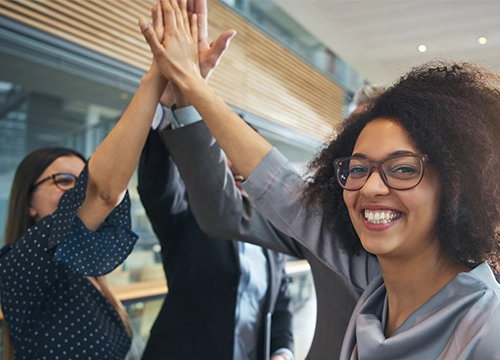 System & Solutions Design Expertise
Technology Excellence across platforms
Global teams with domain expertise
Product Engineering expertise
Process & Quality Focussed Teams
Onshore-Offshore hybrid Model
Flexible & Agile processes
Efficient Collaboration Skills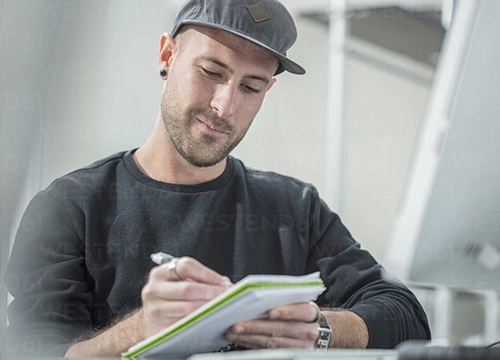 Certified IT Professionals
Enterprise-grade applications
New-age technology adoption
Competitive cost advantages
Commitment to Quality
Happy international clients
Non-disclosure & IPR compliance
Continuously improving processes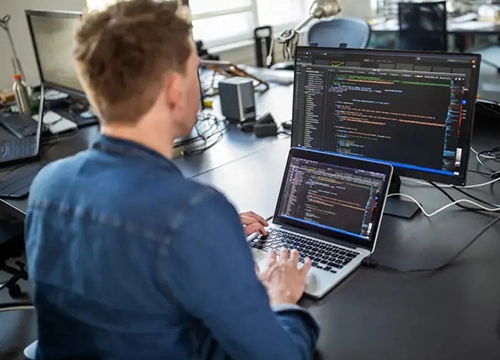 Software System development
IT Consulting
Tech Support (Onsite/Remote)
Communication Services
Hardware Recycling
IT Oursourcing
Cyber Security
SaaS Product Development
Testimonial
What Our Clients Say About Our Digital Services
We engaged Blue Summitt to set up our company's IT infrastructure when we were in the process of embarking on a large clinical trial. A number of years later, Blue Summitt remains our vendor of choice for our IT needs. It is a testament to the quality of their work that we rarely need to call them to address ongoing issues, though when we do the response is always timely and we are always able to rely on their advice.
"Blue Summit has become a valued partner to IES. As our organization has scaled up, gone remote, and expanded internationally, they have provided strategic guidance to support our growth and changing needs. They not only provide superb day-to-day support desk services but also have served as business partners, undertaking projects like opening an office in the UK to help our expansion into Europe."
"I have been working with BST and using their apps for 5 years now and it has been very helpful in managing people and time on multiple sites for our company. The customer service that we receive from BST is outstanding and personable. I would highly recommend BST to any company looking for a timekeeping system with great customer relations."
"Blue Summit are experts in IT and Strategy Consulting as well as Process management. We have indeed loved working with them, and wish to continue on the long and successful partnership."

IEA Constructors

Sciencemedia

Diality

Polynoma

360_logo

aecom_logo

bank_of_southern_california

beta_bionics

blattner_energy

dnae_logo
first_solar

ies_logo

security_solutions_of_america

signal_energy

strata_clean_energy