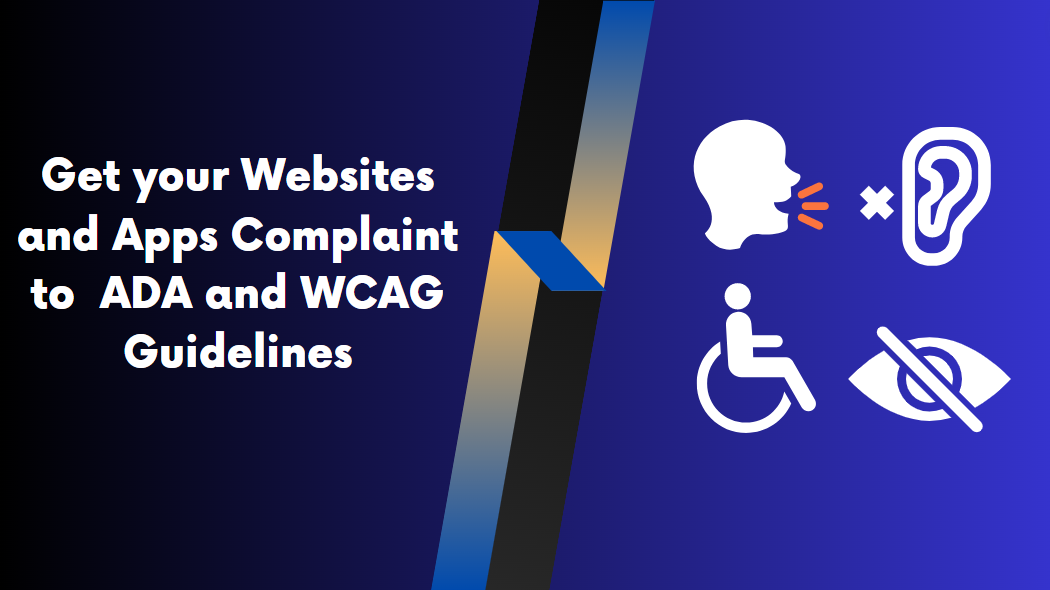 Posted on Monday, Apr 24th, 2023
Ensure Website Accessibility with WCAG, ADA, and Section 508 compliance Guidelines
Spread the love
WCAG (Web Content Accessibility Guidelines) Compliance
WCAG is a set of guidelines created by the World Wide Web Consortium (W3C) to make web content more accessible to people with disabilities. The guidelines cover a wide range of disabilities, including visual, auditory, physical, speech, cognitive, and neurological disabilities.
WCAG provides a standard for web developers and designers to create accessible content that can be easily accessed and understood by everyone, including those using assistive technologies such as screen readers, magnifiers, and speech recognition software.
WCAG has different levels of compliance, ranging from A (lowest) to AAA (highest). The guidelines are periodically updated to keep up with new technologies and ensure that they continue to be relevant and effective in promoting web accessibility.
WCAG is not an optional standard. Rather in most cases, they are laws- compliance is not only mandatory but legally binding.
A lack of accessibility can make you vulnerable to expensive lawsuits.
Advantages of WCAG Compliant Websites
i. Improved Accessibility (about 25% of American adults have some form of disability)
ii. Improved Usability (not only for people with different needs, but general UI/UX improvement will give a better chance of website visitors to inquire)
iii. Legal Compliance- If you're a federal agency or contractor, you must comply with accessibility standards guidelines. However, if you're a private business, it may not be required by law to comply with any of the accessibility requirements. Still websites must comply with them to avoid any penalties or fines, especially when the website users are meant general public.
iv. Brand Building (accessibility statement on website)
v. Better SEO
ADA Compliance
Americans with Disabilities Act (ADA) Standards for Accessible website design clearly states that all electronic and information technology must be accessible to people with disabilities. Website ADA Compliance ensures people with disabilities have the same rights and opportunities as everyone else.
Below organizations must adhere to ADA requirements:
i. Local & State government agencies
ii. Private employers with 15 or more employees
iii. Businesses operating for public benefit
According to the Americans with Disabilities Act (ADA), people with disabilities can enjoy equal access to public services. Exactly 2,258 web accessibility lawsuits were filed in the U.S. two years ago, nearly tripling from 814 lawsuits in 2017. If you are a business that wants to avoid claims of discrimination and face the resultant legal action, make sure you work to implement web accessibility standards.
TAX Benefits for Small Organizations to Comply with ADA / WCAG
Many organizations have only recently learned that the US Department of Justice and federal courts have also understood the ADA as requiring websites and mobile apps to be accessible as well. The good news is that tax incentives meant to subsidize accessibility initiatives can also be applied to digital accessibility efforts.
You can read more about the detailed rules from IRS Form 8826, but the basic gist is as follows. The IRS will allow small businesses to claim a credit of up to $5,000 each year to offset 50% of your accessibility-related expenses. This includes (but is not necessarily limited to):
https://www.npgroup.net/blog/5000-reasons-consider-ada-compliance-disabled-access-tax-credit/
Section 508 Compliance
A 508-compliant website will procure, create, use, and maintain information communication technology that's accessible to people with disabilities, regardless of whether they work for the federal government. 508 is a federal law that requires federal agencies to maintain and use the information and communications technology (ICT) that people with disabilities can use. ICT includes Websites, Software, Telephones, Call Centers, and more. As per Section 508, federal departments and agencies must make sure the areas of their operations meet 508 compliance requirements.
Some of the main features to make your website accessible with 508 compliance:
i. Screen Reader Capability
ii. Closed Captioning & Subtitles
iii. Alternative Image Text
iv. Color Allocation & Text
v. Avoid Block Zoom
Summary differences amongst WCAG, 508 and ADA
While each compliance aims to make all information (whether digital or print) accessible to people with disabilities, they are all different.
i. ADA compliance being a civil rights law forbids the discrimination of people with disabilities and applies to the public and private sectors. This includes electronic and information technology.
ii. 508 compliance is a federal law, applying only to federal agencies and departments to maintain and use the information and communications technology that people with disabilities can practice.
iii. WCAG is an ISO standard set of guidelines that serves as a reference for ADA or 508 website compliance.
Penalties for Violation
WCAG/Website ADA Compliance is very critical, especially for small businesses.
If you didn't intend to make your website inaccessible to people with disabilities, you could still get fined by the federal government. Also, affected parties may file a civil lawsuit against your organization.
If you break the Americans with Disabilities Act (ADA), you might be penalized with the following fines:
i. For first-time violations: $55,000 to $75,000

ii. For Every Repeat Violations: $150,000

iii. Also, if your business or organization receives federal funding, the government may revoke those funds.

How to make Websites ADA & WCAG Compliant
1. Determine level of conformance to WCAG required for your website (A, AA, and AAA are the 3 levels, each having different criteria)
1.1. Level A sets a minimum level of accessibility and does not achieve broad accessibility for many situations. Most websites should aim for Level AA conformance. To meet this goal, content must conform with all Level AA and Level A success criteria. Level AAA - Digital content that conforms with WCAG Level AAA is considered optimally accessible.
1.2. AA is far more sustainable than AAA across various content types. AAA can set the bar incredibly high. It is, as we've already discussed, sometimes simply impossible to achieve. Adhering to an AA minimum standard is an excellent way to ensure a firm stance on accessibility and to take a view on what your policy may be for audio/video content based on your audience.
2. Test/Assess your website against WCAG or ADA compliance
-There are many free online websites that offer free test score, that can be a good starting point to assess and review the gaps. Some good tools are WAVE or Lighthouse.
3. Use Website ADA Compliance graphics
-Avoid graphics that flash for more than three seconds as they are very distracting. Make sure to add both text and audio descriptions, and captions that can be heard by the visually impaired or read by those with hearing disabilities.
4. Must have Alt Text for all imagers
5. Review and replace fonts that are with poor readability
-Upgrade the design, background and font colors wherever readability is poor.
6. Revamp webpages to follow common pattern & add logical features
6.1. Alignment should be same across the website,
6.2. Common design patterns similar across the pages,
6.3. Navigation buttons should be uniformly placed across,
6.4. Close or X buttons should be clearly visible, clickable
6.5. All reader activities (like filling form etc.) must have both readable and audible instructions
7. Use standard HTML tags across pages


8. Keyboard-friendly website


8.1. Avoid auto-play videos
9. If you are using CMS like Wordpress, here are some plugins that will help the website getting WCAG Compliant


9.1.
https://wordpress.org/plugins/wp-accessibility/
9.2.
https://wordpress.org/plugins/pojo-accessibility/
9.3. A very good option for Wordpress websites is enabling a free plugin to website users for changing font size, color etc. via a widget available on pages
https://wordpress.org/plugins/accessibility-widget/
NOTE:
Above are some of the important steps required to get conformance to the accessibility guidelines. However, there are several other steps, tests required before the website gets fully compliant. A professional audit/assessment is suggested.
Blue Summit's WCAG, ADA, 508 Compliance Services for Websites
At Blue Summit, we have extensive experience dealing with projects where customers were fined in lawsuits due to accessibility failures. Our expertise lies in revamping websites to make them fully compliant with ADA, WCAG, and 508 standards. We also work on proactive projects that include these compliance standards from the beginning.
Meeting these accessibility standards can be costly, especially if the website is meant for the general public, is transactional in nature, or contains several pages. Failing to meet these standards can lead to costly lawsuits and user complaints. At
Blue Summit
, we have a comprehensive understanding of these accessibility guidelines and the professional expertise needed to migrate web pages for compliance.
Contact us today to learn more
about how we can help ensure that your website is fully compliant to accessibility standards.
Blue Summit has collaborated with
OdiTek Solutions
, a frontline custom software development company. It is trusted for its high service quality and delivery consistency. Visit our partner's page today and get your business streamlined.
REFER TO OTHER RELEVANT CONTENTS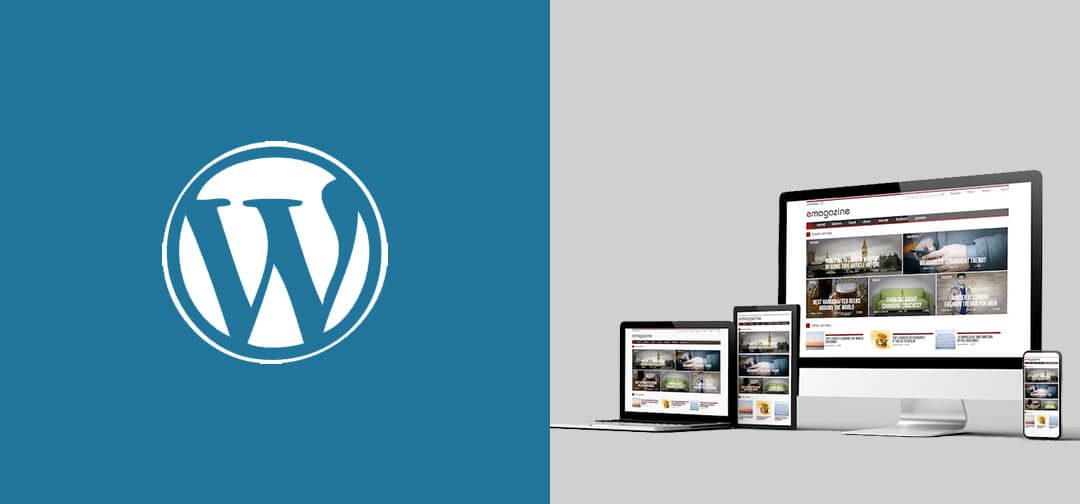 TESTIMONIAL
We engaged Blue Summitt to set up our company's IT infrastructure when we were in the process of embarking on a large clinical trial. A number of years later, Blue Summitt remains our vendor of choice for our IT needs. It is a testament to the quality of their work that we rarely need to call them to address ongoing issues, though when we do the response is always timely and we are always able to rely on their advice.
"Blue Summit has become a valued partner to IES. As our organization has scaled up, gone remote, and expanded internationally, they have provided strategic guidance to support our growth and changing needs. They not only provide superb day-to-day support desk services but also have served as business partners, undertaking projects like opening an office in the UK to help our expansion into Europe."
"I have been working with BST and using their apps for 5 years now and it has been very helpful in managing people and time on multiple sites for our company. The customer service that we receive from BST is outstanding and personable. I would highly recommend BST to any company looking for a timekeeping system with great customer relations."
"Blue Summit are experts in IT and Strategy Consulting as well as Process management. We have indeed loved working with them, and wish to continue on the long and successful partnership."