C++ Development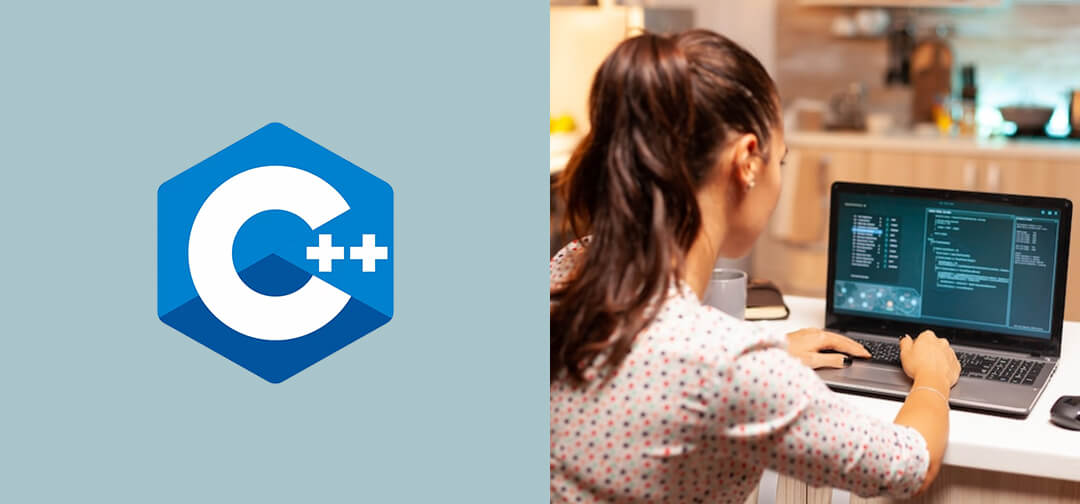 One of the most widely used object-oriented programming languages is C++, which is used to construct enterprise-class, large-scale, performance-driven applications across several platforms and devices. The C++ programming language is popular for creating well-organized programs because it combines improved software capacity with optimal efficiency. The construction of cutting-edge mobile applications (for iOS or Android) as well as contemporary desktop software may be done using C++ programming, which is focused on code safety and excellent usability (Windows, Mac OS X, or Linux). Depending on your needs, C++ may be both simple and powerful.

Blue Summit is a well-known C++ software development company in USA that provides its clients with a vast array of IT services. We make use of our expertise in C++ technology, our experience, and industry best practices to be your dependable partner. You may rely on our experienced team of C++ developers, QA engineers, project managers, business analysts, and IT consultants to create any kind of product.
Service Offerings
Since its start, C/C++ programming has been a core technical strength of Blue Summit. Our core team has an experience level of 12 years or more in C++ software development services. We provide safe, high-performing, and reliable native system software for server and end-user systems as one of the most well-known C++ programming businesses.

For the goal of developing C++ GUIs, we employ a few cross-platform GUIs. Unlike Python and other programming languages, C++ doesn't have a built-in graphical front-end, therefore the visuals on each operating system are made in quite diverse ways to help you optimize all necessary functions.
C/C++ Product Development
From simple plug-ins or drivers to sophisticated and powerful business solutions, we produce desktop, client-server, or cloud-based products for Windows OS and Linux / Mac using the C++ language.
Server-Side Software Development
C++ is an appropriate and trustworthy development language for Linux and Windows server systems. Get in touch with us right away if you want a server-side application or driver for any device that will still be functional even in 10 years.
Custom C++ application development
Utilizing best practices and C++ standards, our C++ development team produces clean code and offers unique solutions that consistently outperform the competition. We assist you throughout the whole product development process.
Upgrading of existing C++ application
In addition to modernizing your existing program and organizing software re-engineering and re-factoring, our team can also translate source code, make structural changes, and refactor existing software.
Cross-platform C++ application development
We create complicated, high-performance cross-platform apps for desktop, mobile, and embedded OS, which saves time and money. Our cross-platform solutions are still very functional and powerful.
C++ application support and maintenance
Our expert team offers continuous customer care and software product support to provide a superior user experience.
C++ application enhancement and optimization
We design and enhance server- and client-side solutions for dependable and effective performance.
Our Industry Expertise
Our C & C++ programmers have experience working with top systems software providers on a variety of system software requirements. Using our expertise in C/C++ programming, we have worked on projects in the following industries:
Telecom Wireless Product Development,
Traffic Management Solution,
Performance Driven Core Module for biometrics,
Analyzer product development, etc.
We have also worked on C/C++-based platform porting and application porting projects.
Our Skills and Matrices
Our devoted C++ programming team is deeply committed to creating high calibre, effective, and efficient software. Our C/C++ programmers are experts in creating and maintaining low-latency, reusable, efficient solutions that satisfy business needs. The highly motivated members of our programming team make full use of C++'s advantages. To construct a potent software product, hire C++ engineers. For your contemporary demands, safe and scalable software solutions are easily created by our offshore C/C++ experts. Reach out to us now.
Hire C++ Developers - Our Expertise
Employ C++ programmers to provide global clients with business-focused C/C++ programming services, including C/C++ development, plugin, API development, and more. Our team is extremely passionate about writing high-quality code, and we create effective, high-performing software.
Our Technologies
Platforms: Windows, Mac, Linux
Frameworks/ libraries: Qt, STL, Boost, MFC, ATL, WTL, wxWidgets, .NET, libtorrent, FFmpeg, OpenSSL, Crypto++, gSOAP, Ogre3d, OpenGL, DirectX, OpenCL, OpenMP, TBB, IPP, MPI, Protobuf, OpenCV, NaCl
Databases: Microsoft SQL Server, MySQL, PostgreSQL, SQLite, Sybase, MongoDB, DB2, FireBird
Our Development Tools
IDE: Visual Studio, Qt Creator, Xcode, Eclipse
Static code analysis: cppcheck, Visual Studio, PVS-Studio
Refactoring tools: Visual Assist, ReSharper
Debuggers: MSVC Dbg, WinDbg, GDB, Valgrind
Build tools: CMake, QMake, Make, NMAKE, GYP, Ninja
Code-formatting tools: AStyle, Uncrustify
Versioning systems: Git, SVN, Perforce, Microsoft Visual SourceSafe
Our Development Process
Understanding Requirement
A dedicated team spends several days working with you to comprehend the ideas and parameters of your project.
User Interface Design
The needs of the user come first. Our products are made in accordance with industry-accepted standards for user-experience design.
Software Architecture
In Agile environments, solution architecture is frequently questioned as being redundant; however, some upfront analysis is necessary for solution effectiveness.
Implementation
Once the design has been approved by all project stakeholders, our dedicated team then works on the specific requirements mentioned by the client to build the product.
Deployment
Be prepared to see your completed masterpiece! Our experts launch the final product on the appropriate app stores and web browsers after all testing is finished and incremental quality assurance has been performed.
Support
We keep an eye on the application and its environment, regularly backup data, and update software and hardware to make sure the product continues to function properly.
Request A Quote
Ready to reach your peak?
Contact us today for an initial consultation.
We know that every company is unique. That's what makes you special. Our philosophy is to understand that special miz that makes your company so amazing, and then implement systems that enchance your team and services. We strive to become a part of your organization, understand your caompany culture and champion your unique abilities.
Only through this knowledge are we able to implement systesm and services that will help your business grow and flourish. We want you to be successful. We ensure your systems are working for you and with you, while you worry about your customers and business. Let's partner together to help you and your bsuiness reach great heights. Contact us today for a one on one discussion about your business.