Jasper Reports Development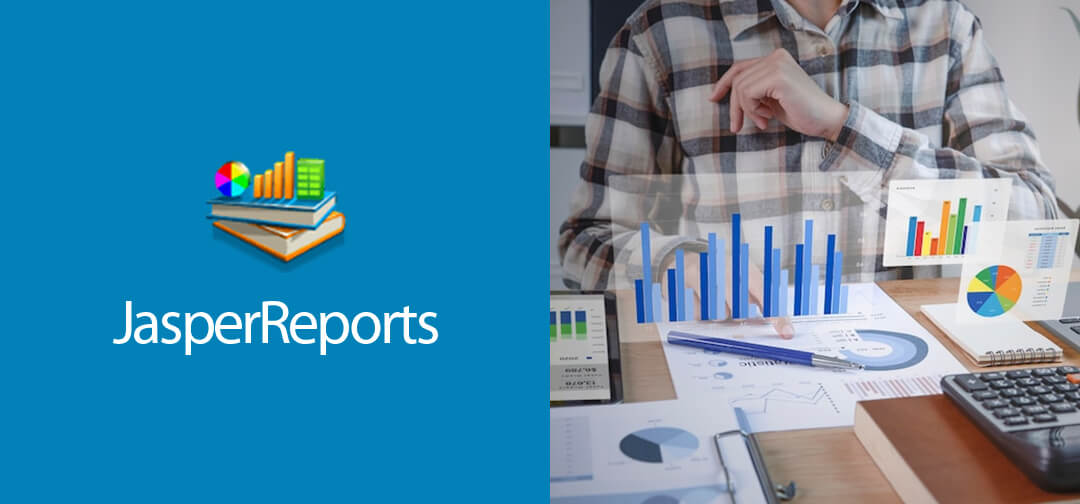 In the field of open source reporting, Jasper Reports is the most well-known and extensively utilized project. Thousands of software products include its reporting features, and it has been used in hundreds of thousands of projects as a production-grade reporting tool. As a result, Jaspersoft Studio is a strong, feature-rich tool that can be used to create and execute a variety of conventional "real-world" report designs, from very basic to quite sophisticated layouts. But it requires professional intervention in order to reach its full potential. Here, Blue Summit can assist you with your reporting requirements. When compared to other open source design tools, Jaspersoft Studio has more rough edges in many straightforward, everyday actions, such building aggregates.
Service Offerings
Here are a few of the many services Blue Summit offers with Jasper:
iReport
Our consultants and developers have used iReport to deliver several projects across various sectors. The free and open source report creator for JasperReports and JasperReports Server is called iReport. Create extremely complex layouts using charts, graphics, subreports, crosstabs, and more. You can access your data via custom sources, JDBC, TableModels, JavaBeans, XML, Hibernate, and CSV. Your reports can then be made available as PDF, RTF, XML, XLS, CSV, HTML, XHTML, text, DOCX, or OpenOffice documents.
Chart Designer
We can assist you in producing beautiful graphical charts based on the chart designer because it is said that a picture is worth a thousand words.
JasperServer
Reporting server JasperReports Server is standalone and embeddable. It offers reporting and analytics that can be integrated into a web or mobile application and serves as a primary information center for the company by sending mission-critical data in a number of file formats in real-time or on demand to the browser, mobile device, or email inbox.
JasperAnalysis
Creating BI reports is easy with JasperServer, an open-source reporting and BI server. We have worked on both the community edition of JasperServer and the JasperAnalysis workbench. Our proficiency with Jasper BI Suite enables us to provide sophisticated BI reports for our customers. For creating data cubes, we have built up OLAP servers. We are knowledgeable in Multi-Dimensional Expressions (MDX), XML for Analysis, and the related SOAP API.
JasperETL
When we began using Jasper ETL, Blue Summit's experience with other OLAP systems was helpful. When ETL systems are deployed wrong, it may be disastrous in terms of costs, time, and lost revenue. With our extensive experience of ETL systems, specifically JasperETL, Blue Summit can provide you piece of mind in this situation. With the aid of the numerous connectors offered by JasperETL, we have developed data integration procedures and contributed to the development of strong, dependable, and scalable data warehouse solutions.
Jasper BI/Jasper Decisions
In the open source BI market, Jaspersoft's Business Intelligence (BI) Suite Enterprise Edition is a strong competitor to Actuate BIRT, SpagoBI, and Pentaho Enterprise. Analysts, on the other hand, recommend Jaspersoft over commercial BI platforms from Microsoft, IBM, Information Builders, Oracle, SAP, and SAS due to its extensive toolset.
Jasper Community edition
Formatting and viewing interactive reports
Centralized secure storage
Scheduling and dissemination of reports
Branded and customizable UI

Jasper for PHP
The PHP client is a tool for communicating with the RESTful Web Services provided by the JasperReports Server. This tool makes it simple to search the repository, run reports, embed report output, and carry out administrative actions inside of any PHP-coded application.
Jasper BI suite for MySQL
Jasper is a high-performance interactive report server specifically tailored for MySQL. The new Jasper for MySQL v3.5 brings industry's first software-as-a-service (SaaS) BI platform and all of the features and functions of Jaspersoft v3.5 to the market. It also introduces new, integrated analysis capabilities.
Our Skills and Matrices
The numerous projects we have completed for a variety of clients as well as years of Java application development give Blue Summit a deep understanding of Jasper.

We have completed JasperReports for multiple clients in a variety of industries, including: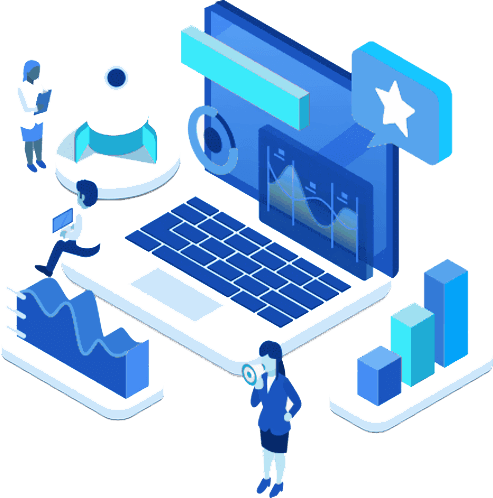 MSMB Sector
Healthcare – EMR Applications Development
Education and E-Learning
Online Customer Service
Online E-business
SaaS/ISV
Software products
Our Development Process
Understanding Requirement
A dedicated team spends several days working with you to comprehend the ideas and parameters of your project.
User Interface Design
The needs of the user come first. Our products are made in accordance with industry-accepted standards for user-experience design.
Software Architecture
In Agile environments, solution architecture is frequently questioned as being redundant; however, some upfront analysis is necessary for solution effectiveness.
Implementation
Once the design has been approved by all project stakeholders, our dedicated team then works on the specific requirements mentioned by the client to build the product.
Deployment
Be prepared to see your completed masterpiece! Our experts launch the final product on the appropriate app stores and web browsers after all testing is finished and incremental quality assurance has been performed.
Support
We keep an eye on the application and its environment, regularly backup data, and update software and hardware to make sure the product continues to function properly.
Request A Quote
Ready to reach your peak?
Contact us today for an initial consultation.
We know that every company is unique. That's what makes you special. Our philosophy is to understand that special miz that makes your company so amazing, and then implement systems that enchance your team and services. We strive to become a part of your organization, understand your caompany culture and champion your unique abilities.
Only through this knowledge are we able to implement systesm and services that will help your business grow and flourish. We want you to be successful. We ensure your systems are working for you and with you, while you worry about your customers and business. Let's partner together to help you and your bsuiness reach great heights. Contact us today for a one on one discussion about your business.