MS Dynamics 365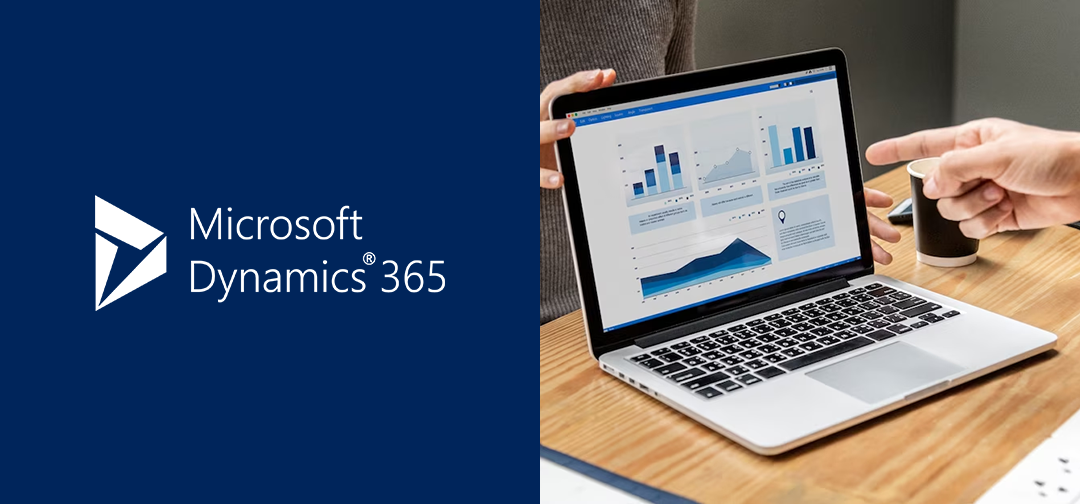 Microsoft Dynamics 365 is a cloud-based enterprise resource planning (ERP) and customer relationship management (CRM) solution designed to help businesses automate their processes and streamline operations. It is a powerful platform that integrates financial, sales, marketing, operations, and customer service tasks with other Microsoft products and services. This in return helps to provide a complete solution for managing customer relationships, financials, operations, and more.
It is a customizable application with low-code development tools, and integration with other Microsoft products and services. MS Dynamics 365 is a versatile solution for organizations of all sizes that can be tailored to meet the specific needs of any business and grow more customers.
Why Blue Summit
Expertise and Experience
A team of experienced and certified professionals to understand your requirements, and provide the desired solutions.
Customization Capabilities
Tailored solution for developing custom workflows, easy integration, generating custom reports along-with dashboard creation.
Integration with Other Microsoft Products
Blue Summit offers MS Dynamics 365 and have expertise in integrating various MS Dynamics 365 tools to deliver seamless user experience.
Industry-specific Solutions
We are experienced in implementing solutions for different industries such as retail, manufacturing, healthcare, and finance.
Cloud-based Deployment
As a MS Dynamics 365 provider we have experience in deploying solutions on the cloud, ensuring data security, and providing reliable support services.
Continuous Innovation and Upgrades
We have a process in place to keep our clients updated with the latest features of MS Dynamics 365 along-with required training and support services.
Various Tools we use in Microsoft Dynamics 365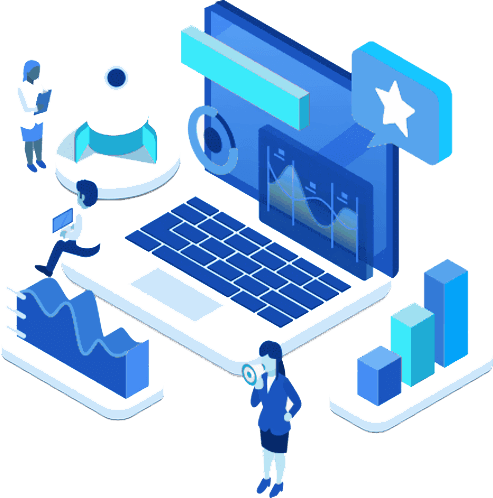 DDA
Dataverse Data Archiver (aka DDA) is a D365 Add-on that dynamically moves emails with attachments to an other storage - Microsoft SharePoint - in order to reduce the storage overhead on Dataverse (Dynamics 365). DDA is a turnkey solution that lets you to select the time of emails you still want to maintain in D365, and it will regularly erase the emails for a defined period without the need for data maintenance.
Power Platform
Power Automate, and Power BI are all part of the Power Platform. Low-code development solutions enable enterprises to create unique applications, workflows, and dashboards without having to write any code. Users can construct bespoke business apps using Power Apps, and they can create automated workflows between different applications and services with Power Automate. Power BI is a corporate analytics application for creating interactive dashboards and reports.
Customer Insights
It is a platform that enables organisations to consolidate consumer data from numerous sources, including social media, email, and customer service interactions. This application can help firms enhance their customer interaction strategy by providing insights about customer behaviour and preferences.
LinkedIn Sales Navigator
This is a platform that enables sales teams to locate and engage with leads by leveraging LinkedIn's huge network of professionals. This technology gives sales teams information about prospects' LinkedIn activity, allowing them to customise their outreach and increase their chances of success.
Dynamics 365 Commerce
This is a platform that assists enterprises in managing their e-commerce activities. Product management, order management, and payment processing are all included in this solution.
Dynamics 365 Finance
It is a solution that assists enterprises in managing their financial operations. Accounting, budgeting, and financial reporting are all included in this package.
Dynamics 365 Supply Chain Management
It is a tool for managing supply chain operations. Inventory management, procurement, and production planning are all included in this tool.
Dynamics 365 Human Resources
This is a platform that assists enterprises in managing their human resource operations. Employee management, payroll processing, and benefits management are all included in this programme.
Our Development Process
Understanding Requirement
We assign a exclusive team to work with you and understand all the concepts and requirements of your project.
User Interface Design
At Blue Summit, user needs come first and our products follow industry UX design standards.
Software Architecture
While Agile questions upfront analysis, some solution architecture is necessary for effectiveness.
Implementation
Upon obtaining design approval, we build the product according to the client's requirements.
Deployment
After rigorous testing and QA, our experts will launch your product on app stores and web browsers. Get ready to see your masterpiece live!
Support
We regularly monitor and maintain the application and environment to ensure proper functionality.
Request A Quote
Ready to reach your peak?
Contact us today for an initial consultation.
We would be pleased to provide you with information about our tech services, and help you succeed. Blue Summit Technologies have worked with global clients to improve efficiency and productivity, by empowering them with right technologies, tools and software solutions. For more than 20 years, BST teams have helped customers achieve their IT system and software development goals.
If you require support with employee badge printing, timekeeping, site security, or managed services, we have the right answers and the right teams to work. To request a quote, kindly fill out the form on our website and we will revert back on it soonest we can!