Ms Dynamics 365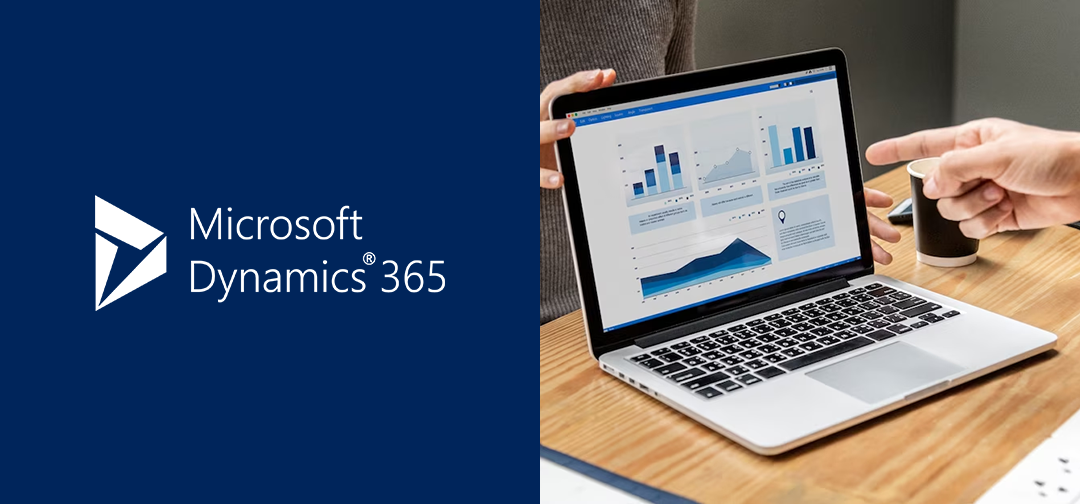 Microsoft Dynamics 365 is a cloud-based enterprise resource planning (ERP) and customer relationship management (CRM) solution designed to help businesses automate their processes and streamline operations. It is a powerful platform that integrates financial, sales, marketing, operations, and customer service tasks with other Microsoft products and services. This in return helps to provide a complete solution for managing customer relationships, financials, operations, and more.
It is a customizable application with low-code development tools, and integration with other Microsoft products and services. MS Dynamics 365 is a versatile solution for organizations of all sizes that can be tailored to meet the specific needs of any business and grow more customers.
Why Blue Summit
Expertise and Experience
A team of experienced and certified professionals to understand your requirements, and provide the desired solutions.
Customization Capabilities
Tailored solution for developing custom workflows, easy integration, generating custom reports along-with dashboard creation.
Integration with Other Microsoft Products
Blue Summit offers MS Dynamics 365 and have expertise in integrating various MS Dynamics 365 tools to deliver seamless user experience.
Industry-specific Solutions
We are experienced in implementing solutions for different industries such as retail, manufacturing, healthcare, and finance.
Cloud-based Deployment
As a MS Dynamics 365 provider we have experience in deploying solutions on the cloud, ensuring data security, and providing reliable support services.
Continuous Innovation and Upgrades
We have a process in place to keep our clients updated with the latest features of MS Dynamics 365 along-with required training and support services.
Various Tools we use in MS Dynamics 365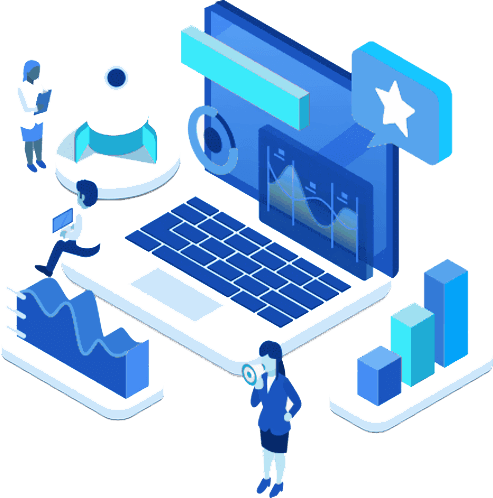 DDA
Dataverse Data Archiver (aka DDA) is a D365 Add-on that dynamically moves emails with attachments to an other storage - Microsoft SharePoint - in order to reduce the storage overhead on Dataverse (Dynamics 365). DDA is a turnkey solution that lets you to select the time of emails you still want to maintain in D365, and it will regularly erase the emails for a defined period without the need for data maintenance.
Power Platform
Power Automate, and Power BI are all part of the Power Platform. Low-code development solutions enable enterprises to create unique applications, workflows, and dashboards without having to write any code. Users can construct bespoke business apps using Power Apps, and they can create automated workflows between different applications and services with Power Automate. Power BI is a corporate analytics application for creating interactive dashboards and reports.
Customer Insights
It is a platform that enables organisations to consolidate consumer data from numerous sources, including social media, email, and customer service interactions. This application can help firms enhance their customer interaction strategy by providing insights about customer behaviour and preferences.
LinkedIn Sales Navigator
This is a platform that enables sales teams to locate and engage with leads by leveraging LinkedIn's huge network of professionals. This technology gives sales teams information about prospects' LinkedIn activity, allowing them to customise their outreach and increase their chances of success.
Dynamics 365 Commerce
This is a platform that assists enterprises in managing their e-commerce activities. Product management, order management, and payment processing are all included in this solution.
Dynamics 365 Finance
It is a solution that assists enterprises in managing their financial operations. Accounting, budgeting, and financial reporting are all included in this package.
Dynamics 365 Supply Chain Management
It is a tool for managing supply chain operations. Inventory management, procurement, and production planning are all included in this tool.
Dynamics 365 Human Resources
This is a platform that assists enterprises in managing their human resource operations. Employee management, payroll processing, and benefits management are all included in this programme.
Our Development Process
Understanding Requirement
A dedicated team spends several days working with you to comprehend the ideas and parameters of your project.
User Interface Design
The needs of the user come first. Our products are made in accordance with industry-accepted standards for user-experience design.
Software Architecture
In Agile environments, solution architecture is frequently questioned as being redundant; however, some upfront analysis is necessary for solution effectiveness.
Implementation
Once the design has been approved by all project stakeholders, our dedicated team then works on the specific requirements mentioned by the client to build the product.
Deployment
Be prepared to see your completed masterpiece! Our experts launch the final product on the appropriate app stores and web browsers after all testing is finished and incremental quality assurance has been performed.
Support
We keep an eye on the application and its environment, regularly backup data, and update software and hardware to make sure the product continues to function properly.
Request A Quote
Ready to reach your peak?
Contact us today for an initial consultation.
We know that every company is unique. That's what makes you special. Our philosophy is to understand that special miz that makes your company so amazing, and then implement systems that enchance your team and services. We strive to become a part of your organization, understand your caompany culture and champion your unique abilities.
Only through this knowledge are we able to implement systesm and services that will help your business grow and flourish. We want you to be successful. We ensure your systems are working for you and with you, while you worry about your customers and business. Let's partner together to help you and your bsuiness reach great heights. Contact us today for a one on one discussion about your business.