Ms Power Automate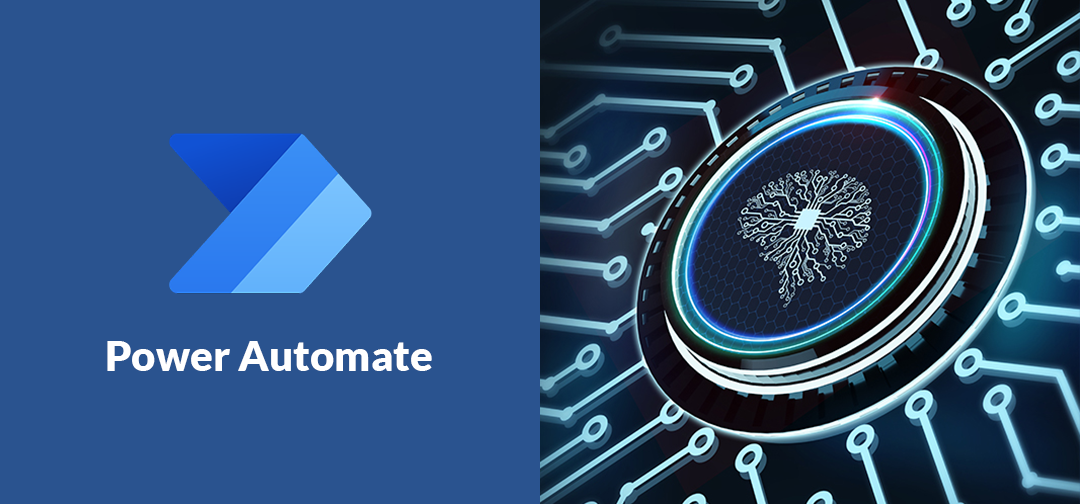 MS Power Automate, formerly known as Microsoft Flow, is a cloud-based service provided by Microsoft that allows enterprises to automate operations across several apps and services. Power Automate allows users to construct bespoke processes by dragging and dropping objects or by writing code. Pre-built templates and connections for major apps like as Salesforce, Twitter, and Dropbox are available, and the service connects smoothly with other Microsoft services such as Office 365, Dynamics 365, SharePoint, and Power BI.
Power Automate also contains AI capabilities that enable customers to automate jobs requiring cognitive abilities, as well as security and compliance features that ensure workflows are conducted securely and in accordance with industry rules. Power Automate is a valuable tool for businesses wishing to streamline operations and boost production due to its versatility and ease of use.
Features of MS Power Automate
Pre-built templates
MS Power Automate includes a number of pre-built templates that may be used to rapidly and easily develop workflows. These templates cover a wide range of use cases, including approval automation, notice sending, and task creation.
Connectors
MS Power Automate connects to over 400 applications and services, including Microsoft Office 365, SharePoint, Dynamics 365, and Power BI. It includes a number of built-in connectors that allow users to connect to these applications and services, making bespoke processes simple.
Drag-and-drop interface
MS Power Automate features a drag-and-drop interface that makes it simple to construct unique workflows. Users can drag and drop activities from a list of available actions into the process.
Conditional Logic
MS Power Automate includes conditional logic, which allows users to construct workflows that respond to specified conditions. A workflow, for example, can be designed to send an email only if a certain condition is met.
Integration with power-apps
Microsoft Power Automate interfaces with Power Apps, a low-code development platform that allows enterprises to create custom applications. This integration allows users to design workflows that interact with custom Power Apps applications.
Mobile app
Microsoft Power Automate has a mobile app that allows customers to develop and manage processes directly from their mobile devices. The mobile app gives customers access to all of Microsoft Power Automate's features, allowing them to build, change, and run workflows from anywhere.
Analytics and reporting
Microsoft Power Automate includes analytics and reporting that allows users to monitor the performance of their workflows. Users may view extensive data that illustrate how workflows are working, such as how long it takes to finish each action and how many times each action is triggered.
Our Service Offerings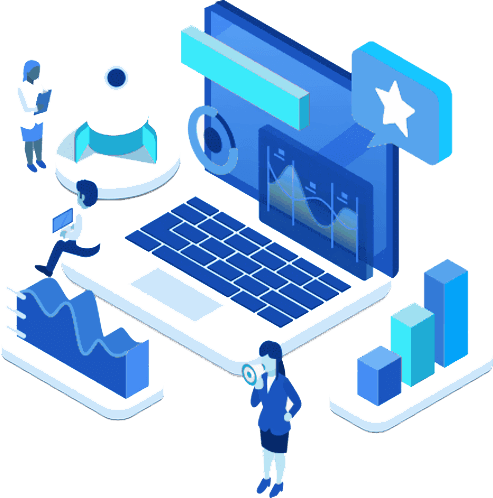 Integrating with the Microsoft Ecosystem
Blue Summit has gained an edge among its competitors by incorporating with Microsoft's ecosystem of services, which includes Office 365, Dynamics 365, SharePoint, and Power BI. This incorporation enables users to automate workflows across many Microsoft applications.
Pre-built templates and connections
We offer MS Power Automate to provide pre-built templates and connectors that allow customers to easily develop automated workflows. Pre-built workflows for major applications such as Salesforce, Twitter, Dropbox, and others are included in these templates and connections.
Workflow customization
MS Power Automate allows users to construct customised workflows that meet their individual business demands and can construct custom workflows by dragging and workflows dropping objects or by writing code.
AI capabilities
As an ardent Microsoft Power Automate provider, we offer AI capabilities that allow customers to automate jobs that require cognitive abilities.
Security and compliance
Along-with MS Power Automate Blue Summit offers security and compliance features which ensures securely executed workflows within industry regulations. These features include data encryption, access controls, and audit logs.
Pricing and licensing
We offer various pricing plans and licensing options that fit various business needs and budgets and only pay for what they use.
Our Development Process
Understanding Requirement
We assign a exclusive team to work with you and understand all the concepts and requirements of your project.
User Interface Design
At Blue Summit, user needs come first and our products follow industry UX design standards.
Software Architecture
While Agile questions upfront analysis, some solution architecture is necessary for effectiveness.
Implementation
Upon obtaining design approval, we build the product according to the client's requirements.
Deployment
After rigorous testing and QA, our experts will launch your product on app stores and web browsers. Get ready to see your masterpiece live!
Support
We regularly monitor and maintain the application and environment to ensure proper functionality.
Request A Quote
Ready to reach your peak?
Contact us today for an initial consultation.
We would be pleased to provide you with information about our tech services, and help you succeed. Blue Summit Technologies have worked with global clients to improve efficiency and productivity, by empowering them with right technologies, tools and software solutions. For more than 20 years, BST teams have helped customers achieve their IT system and software development goals.
If you require support with employee badge printing, timekeeping, site security, or managed services, we have the right answers and the right teams to work. To request a quote, kindly fill out the form on our website and we will revert back on it soonest we can!