Sitefinity Development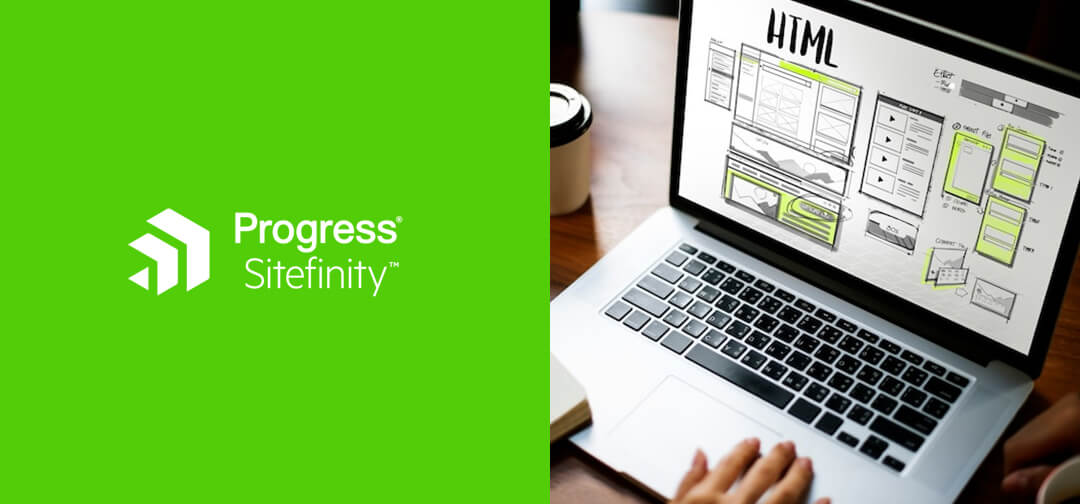 One of the most important content management systems accessible today is Sitefinity Progress CMS, a capable CMS platform created in.Net. It is regarded as one of the most reliable CMSs and is frequently recognized for having notable traits including flexibility, extensibility, scalability, usability, robustness, outstanding security features, reliability, and more. We can quickly create online apps, e-commerce websites, community portals, and intranet applications using the Sitefinity CMS.
Service Offerings
For all your Sitefinity-related demands, including those for creating a big enterprise-grade application as well as basic websites and mobile apps, turn to Blue Summit. Our extensive Sitefinity competence enables us to complete even the most complex development work. In addition, we provide Sitefinity platform integration to migration, customisation to maintenance & support, upgrade to module development, and more.
Sitefinity Progress CMS Consulting
We analyze your business requirements and make applicable Sitefinity feature recommendations that can assist you in creating websites with greater effectiveness, better user experiences, and web admin systems that are smoother and more specifically matched to your unique business procedures.
Sitefinity CMS Development and Customization
Develop specialized websites, portals, modules, applications, and widgets on the Sitefinity platform to best suit your business needs. Blue Summit assists you in scaling and optimizing your current Sitefinity architecture through the provision of integration services with business programs like CRM, SharePoint, ERP, etc.
Sitefinity Custom Module and Theme Development
Our licensed professionals are acutely aware of the numerous opportunities provided by Sitefinity. We create custom modules, themes, widgets, and more for Sitefinity websites based on your specific content management needs.
Sitefinity Ecommerce Development
The platform enables you to quickly build an online store with excellent features. We assist you in managing your online business, helping you with everything from store settings, product catalogues, orders, coupons, and discounts, to shipping options, tax calculations, and much more.
Sitefinity Customization & Integration
Develop specialized websites, portals, modules, applications, and widgets on the Sitefinity platform to best suit your business needs. Through the provision of integration services with business programs like CRM, SharePoint, ERP, etc., we assist you in scaling and optimizing your current Sitefinity architecture.
Migration and Upgradation
We can help you migrate to Sitefinity or upgrade your Sitefinity solution to the latest version by adding the new features, repairs, and other additions required to keep you current.
Sitefinity Website and Mobile Apps Development
You can take use of the complete range of mobile alternatives by developing mobile websites and apps with us. You may expand the reach of your audience by creating responsive web designs for different mobile devices.
Third Party Tools Integration
If you want to change the functioning of your existing software, our developers can help you combine it with other applications and add eye-catching features that are tailored to your company's needs.
eCommerce Development
Get a safe, adaptable, and mobile-friendly website by utilizing our Drupal E-Commerce development services.
B2B and B2C Sitefinity Solutions
In order to manage your online presence, including e-commerce and web content requirements in both B2B and B2C contexts, our experts work with you to develop e-commerce solutions.
Sitefinity Multisite Management
With the aid of our multisite development solutions, you may set up several languages according to the content source and the various sites. With this, you can easily distribute material across numerous websites.
Sitefinity Maintenance and Support
Newer updates and features for Sitefinity Progress CMS are routinely released. Our technical specialists are competent to provide specialized support and maintenance solutions for a potent web presence that precisely satisfy our clients' needs.
Our Skills and Matrices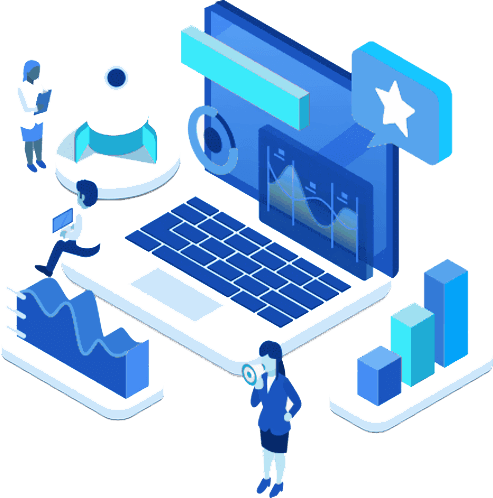 Over time, as we worked on more and more Sitefinity projects, we developed the knowledge and skills necessary to deliver the high-calibre performance.
Once all the development is complete, it becomes simple for the clients to take over the control and work without the involvement of the developers.
Our team of experts are efficient enough to work on various requirements and ensure that the CMS is explored.
We have a track record of successfully completing and delivering a number of Sitefinity projects on time and on budget thanks to our talented talent pool and team of knowledgeable consultants.
In order to deliver the finest solutions or ideas, our Sitefinity Progress CMS professionals will work with you to understand your specific business requirements.
Regardless of the project size, our teams of Sitefinity experts are always prepared for any demanding projects and can guarantee that they will design rich business applications that satisfy your company needs.
To match your business needs, our professional developers are always available to assist you in creating B2B, B2C, or enterprise portals.
We strive to provide outstanding client satisfaction by providing innovative and unconventional solutions to businesses searching for modern CMS systems to stay competitive.
Our Approach
Every business owner presently aspires to create a website that is alluring, useful, and dynamic in order to attract as many visitors as possible and aid in business growth. To fulfil the business requirements of the clients on Sitefinity, Blue Summit employs a dynamic strategy.
Evaluate and comprehend the precise needs of the client
Examine the technological environment and provide a workable Sitefinity-based solution.
Create a phase-wise implementation and solution architecture plan on Sitefinity
Create blueprints and wireframes for specific solutions and features.
Create the final product using the necessary features.
Offer bug fixing, enhancement, and testing help for improvement and maintenance.
Our Development Process
Understanding Requirement
A dedicated team spends several days working with you to comprehend the ideas and parameters of your project.
User Interface Design
The needs of the user come first. Our products are made in accordance with industry-accepted standards for user-experience design.
Software Architecture
In Agile environments, solution architecture is frequently questioned as being redundant; however, some upfront analysis is necessary for solution effectiveness.
Implementation
Once the design has been approved by all project stakeholders, our dedicated team then works on the specific requirements mentioned by the client to build the product.
Deployment
Be prepared to see your completed masterpiece! Our experts launch the final product on the appropriate app stores and web browsers after all testing is finished and incremental quality assurance has been performed.
Support
We keep an eye on the application and its environment, regularly backup data, and update software and hardware to make sure the product continues to function properly.
Request A Quote
Ready to reach your peak?
Contact us today for an initial consultation.
We know that every company is unique. That's what makes you special. Our philosophy is to understand that special miz that makes your company so amazing, and then implement systems that enchance your team and services. We strive to become a part of your organization, understand your caompany culture and champion your unique abilities.
Only through this knowledge are we able to implement systesm and services that will help your business grow and flourish. We want you to be successful. We ensure your systems are working for you and with you, while you worry about your customers and business. Let's partner together to help you and your bsuiness reach great heights. Contact us today for a one on one discussion about your business.