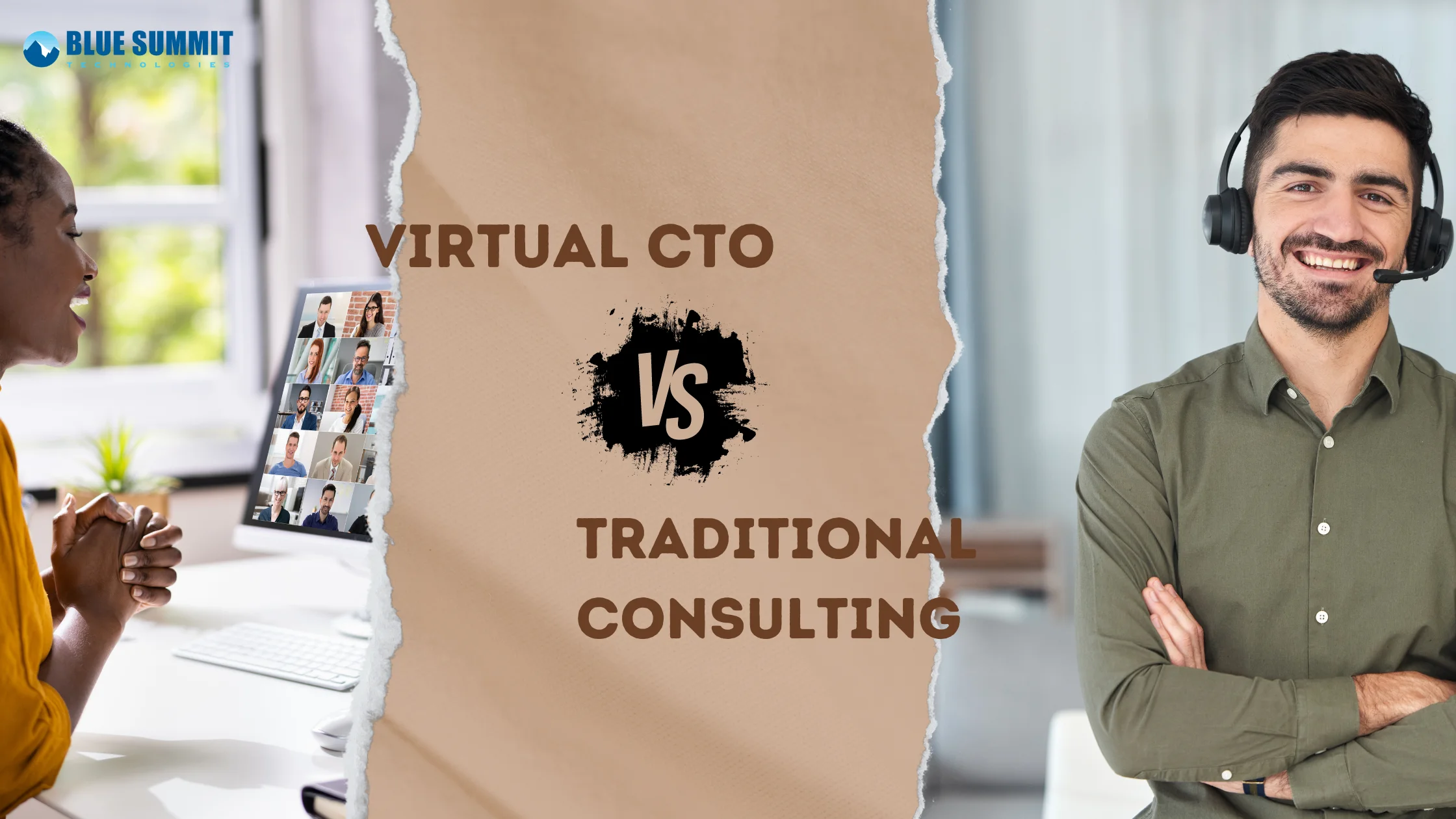 Posted on Friday, Sep 08th, 2023
How Is VCTO Consulting Different From Other Traditional Consulting Services?
Spread the love
The world of IT consulting services is constantly changing, and VCTO (Virtual Chief Technology Officer) is a unique and groundbreaking approach to consultancy. Let's take a look at how VCTO consulting services differ from traditional consulting, and how they are setting new standards for innovation and effectiveness.
What is VCTO Consulting?
Before diving into when to VCTO, it's essential to understand what this role entails. A VCTO is a seasoned technology executive who provides strategic guidance on technology-related matters without the commitment and cost associated with hiring a full-time Chief Technology Officer (CTO).
Key Differences Between VCTO and Traditional Consulting Services
1. Expertise Accessibility
In traditional consulting, you might engage different consultants for various needs, such as management, finance, and technology. While these consultants offer specialized knowledge, a VCTO combines a deep understanding of technology with a strategic mindset. This one-stop-shop approach ensures that your technology-related challenges are addressed comprehensively.
2. Cost-effectiveness
Traditional consulting services often come with hefty price tags, especially when multiple consultants are involved. In contrast, VCTO services can be more cost-effective. By outsourcing your technology leadership to a VCTO, you eliminate the need to hire multiple in-house experts, saving on salaries and benefits.
3. Flexibility
VCTO consulting services are known for their flexibility. They can be engaged on a project-by-project basis or on an ongoing retainer, depending on your organization's needs. This adaptability ensures that you receive tailored support without overcommitting to long-term contracts.
4. Long-term Engagement
While traditional consulting services are often project-driven and short-term, VCTOs are typically engaged for more extended periods. This allows them to develop a deep understanding of your business and its technology needs, leading to more effective and sustainable solutions.
How A VCTO Can Support Your Organization In 22/23
1. Navigating Technological Trends
As we move into 2022 and 2023, technology continues to advance at a rapid pace. Staying abreast of the latest technological trends and innovations can be daunting for organizations. A VCTO can serve as your technology compass, helping you navigate through the ever-changing landscape. They can identify emerging technologies that align with your business goals and recommend strategies for their implementation.
2. Digital Transformation Leadership
Digital transformation remains a top priority for organizations looking to enhance their competitiveness. A VCTO can play a pivotal role in leading your digital transformation initiatives. They can assess your current technology infrastructure, propose necessary upgrades, and create a roadmap for a successful digital transformation journey.
3. Cybersecurity Assurance
The importance of cybersecurity cannot be overstated in the digital age. With cyber threats becoming increasingly sophisticated, protecting your organization's data and assets is paramount. A VCTO can establish robust cybersecurity measures, conduct regular risk assessments, and develop comprehensive incident response plans to safeguard your organization's integrity and reputation.
4. Scalability and Efficiency
Growth is a common objective for businesses in 22/23. However, scaling your operations can be challenging without the right technology infrastructure. A VCTO can design scalable solutions that ensure your technology can grow alongside your business. They can optimize processes, recommend automation strategies, and ensure that your technology investments contribute to improved efficiency.
What Is The Role Of A VCTO?
A VCTO, or Virtual Chief Technology Officer, is a technology executive who provides strategic guidance on technology-related matters without the commitment and cost of a full-time CTO. They bring expertise and insights to help businesses leverage technology for growth.
How can a VCTO assist with cybersecurity?
it can assess your cybersecurity needs, implement security measures, conduct assessments, and develop incident response plans to protect your business from cyber threats.
Is a VCTO suitable for established companies?
Yes, it can provide valuable insights and expertise to established companies, offering an external perspective and helping align technology initiatives with overall business goals.
When To Engage A VCTO Consulting?
If your organization doesn't specialize in technology, you probably don't require a full-time CTO. Broadly speaking, if your organization doesn't specialize in technology, you probably don't require a full-time CTO. But in today's environment, there's not a business out there that doesn't have technological needs.
Where your needs are getting more complex – or you aren't across all the opportunities available to you – it's a prudent idea to engage a virtual chief technology officer service (VCTOs).
We offer vCTO services in situations where
• Your organization is struggling to adapt to the ever-evolving technology landscape.
• Technical issues in your workplace are causing a dip in productivity, employee morale, or budget.
• You believe in the long-term benefits of ongoing IT services instead of reactive fixes.
• Your business is struggling to keep up with the latest tech trends, standards, and regulatory compliance.
• You are experiencing financial losses or missing out on opportunities due to technological inefficiencies.
How does our vCTO CONSULTING work?
Blue Summit's approach is to develop a high-trust partnership with your organisation to allow us to build a deep understanding of your infrastructure and the kind of support you need. Our clients benefit from the vast knowledge and accomplishments of our industry-experienced CTO, who has worked across multiple sectors and disciplines for years.
If you're considering engaging a VCTO for your organization in 22/23, it's a straightforward process:
1. Visit our website at
bluesummittech
2. Fill out the contact form, providing details about your organization's needs and objectives.
3. Our team will promptly reach out to you to discuss your requirements and connect you with a VCTO whose expertise aligns with your specific goals.
4. Begin collaborating with your virtual chief technology officer service (VCTOs) to harness technology for the success of your organization in 22/23.
FAQs about VCTO Services
1. What distinguishes a VCTO from a full-time CTO?
A VCTO, or Virtual Chief Technology Officer, offers strategic technology guidance without the commitment and cost of a full-time CTO. They provide expertise on-demand, making them a flexible and cost-effective solution.
2. How can a VCTO assist with digital transformation?
A VCTO can lead your organization's digital transformation initiatives by assessing your current technology infrastructure, proposing necessary upgrades, and creating a roadmap for successful implementation.
3. What are the key benefits of engaging a VCTO?
Engaging a VCTO can bring expertise in navigating technological trends, ensuring cybersecurity, optimizing scalability and efficiency, and providing strategic advisory services, among other benefits.
4. Is VCTO suitable for small businesses?
Yes, virtual chief technology officer service are valuable for businesses of all sizes, including small enterprises. They provide expertise and guidance tailored to the specific needs and resources of each organization.
Ending Note
In the dynamic world of technology, having the right leadership can be a game-changer for your organization. As we look forward to 22/23, a VCTO can provide the strategic direction and technological expertise your organization needs to thrive. Whether you're a startup, a growing enterprise, or an established corporation, considering the support of a VCTO can help you unlock your full technological potential.
Blue Summit has collaborated with
OdiTek Solutions
, a frontline custom software development company. It is trusted for its high service quality and delivery consistency. Visit our partner's page to720day and get your business streamlined.
REFER TO OTHER RELEVANT CONTENTS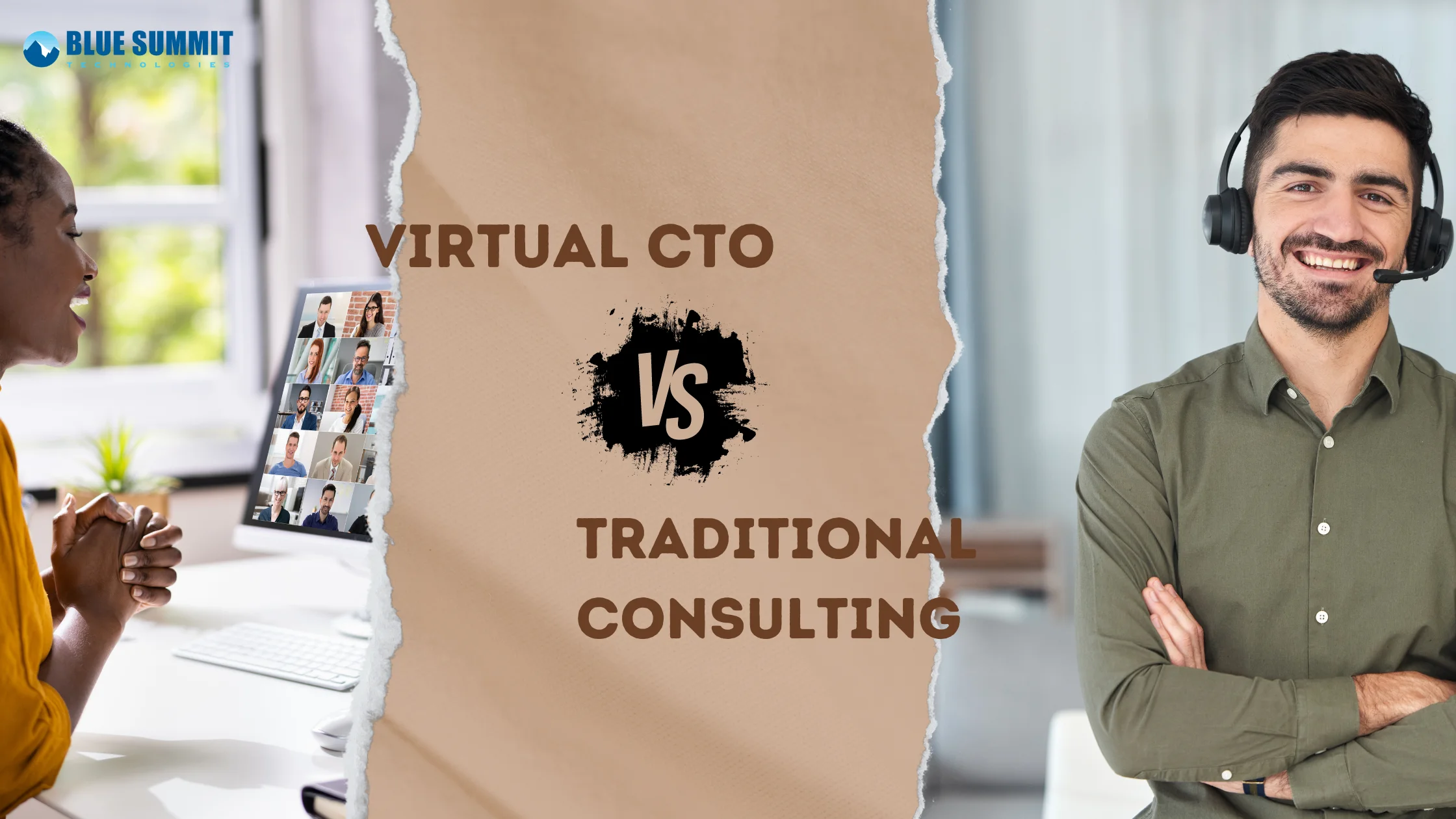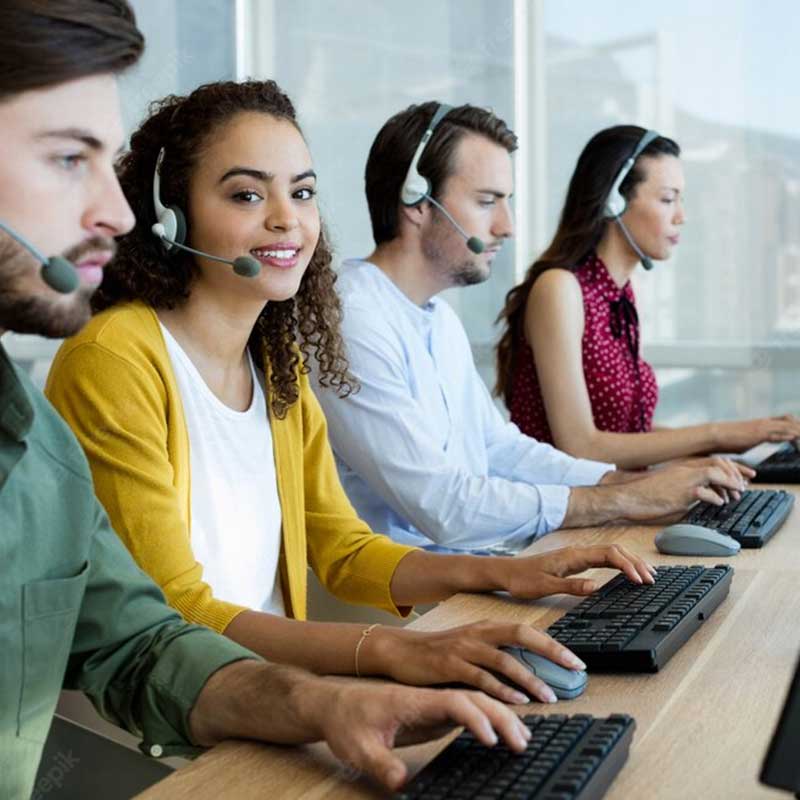 TESTIMONIAL
We engaged Blue Summitt to set up our company's IT infrastructure when we were in the process of embarking on a large clinical trial. A number of years later, Blue Summitt remains our vendor of choice for our IT needs. It is a testament to the quality of their work that we rarely need to call them to address ongoing issues, though when we do the response is always timely and we are always able to rely on their advice.
"Blue Summit has become a valued partner to IES. As our organization has scaled up, gone remote, and expanded internationally, they have provided strategic guidance to support our growth and changing needs. They not only provide superb day-to-day support desk services but also have served as business partners, undertaking projects like opening an office in the UK to help our expansion into Europe."
"I have been working with BST and using their apps for 5 years now and it has been very helpful in managing people and time on multiple sites for our company. The customer service that we receive from BST is outstanding and personable. I would highly recommend BST to any company looking for a timekeeping system with great customer relations."
"Blue Summit are experts in IT and Strategy Consulting as well as Process management. We have indeed loved working with them, and wish to continue on the long and successful partnership."