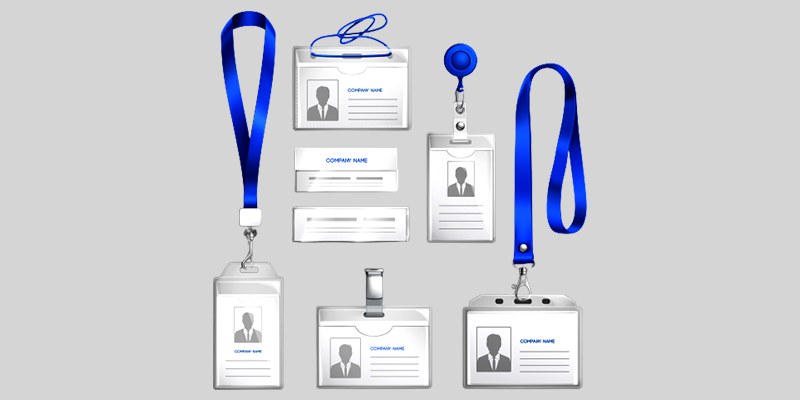 Posted on Friday, Feb 10th, 2023
Professional Employee ID Card Printing
Spread the love
Employee ID cards printing is an important process that helps organizations secure their resources and ensure the safety of their sites, offices and authorized-access. With the various types of ID card printers available, organizations have many options to choose from. Additionally, online ID badge printing is a cost-effective and convenient solution for many organizations.

Traditionally, companies used to be dependent on printing agencies and 3rd parties to design and print badges or employee ID Cards for them. However, technology related to badge or ID Card printing has been revolutionized, and today there are online ID badge printing software that do all you need, at ease and from your own office desk!
BST Apps is the most feature-rich online employee ID Card printing software, which is not only economical but provides the end-to-end functionalities related to card printing, access control and an integrated timekeeping module.

Online ID badge Printing
The process of producing and printing identity cards via an internet platform is referred to as online ID badge printing. This technique is straightforward and efficient, allowing organisations and enterprises to rapidly and simply generate high-quality ID cards. It can be used for many things, including employee or contractors ID cards, and security passes. Because of the simplicity, cost-effectiveness, improved security, customization facility and variation it provides over traditional manual printing processes, online ID card production has grown in popularity. The quality and durability of online ID badge printing continue to improve as technology advances, making it a popular choice for organisations and enterprises of all kinds.
Blue Summit is a leading provider of on-premise or remote delivery printing solutions, as well as online ID badge printing. As an added benefit, you can get the service right at your door, which distinguishes us from the competition (currently off-line card printing orders are supported in San Diego and London).
Features of Online Employee ID Card printing software
Some of the features of an online employee ID card printing software include:
1. Customizable Templates:
Ability to create custom ID card templates with company logos, employee information, and other design elements.
2. Employee Information Management:
Ability to store and manage employee information, including photos, personal details, and job title.
3. Batch Printing:
Ability to print multiple ID cards in one go, making it easy to produce ID cards for large organizations.
4. Security Features:
Encryption and password protection for sensitive employee information.
5. Integration with Other Systems:
Ability to integrate with existing HR or payroll systems, allowing for automatic updates to employee information.
6. Access Control:
Ability to assign different levels of access and permissions to different users.
7. Printing Options:
Ability to print ID cards in various formats, including plastic cards, paper cards, and badges.
8. Reporting and Analytics:
Ability to generate reports and track usage and activity within the software.
9. Mobile Access:
Ability to access the software from mobile devices, allowing for remote management and printing of ID cards.
BST Apps – How are we better than other online Employee ID Cards
At Blue Summit we have a large satisfied customer base as we recognise the significance of employee identification and strive to create high-quality ID cards that stand out from the crowd. Our state-of-the-art technology and creative design methods enable us to provide entirely customizable ID cards that are not only professional in appearance, but are also secure and practical.
To ensure that only authorized people have access to sensitive areas, each ID card has advanced security measures such as magnetic stripes, QR codes, and holographic overlays. Furthermore, we provide a variety of personalization possibilities, ranging from company logos and colour schemes to staff photographs and job titles.
By incorporating these features, your company's employee ID card badges will not only be functional but also stand out and demonstrate your commitment to employee safety and security.
Except for the features listed above we also provide a varied set of features for our clients. Some of them are:
1. Remote delivery printing options
2. CR80 cards with Magstripe, NFC, PROX, and QR codes can satisfy your requirements
3. Extra supplies including card holders, lanyards, and logo lanyards
4. Use online design tools to guarantee your card is flawless
5. Quick and simple setup and printing of ID cards
6. Employee notification settings
7. Powerful time-keeping software
8. Comprehensive site-security services
9. Organized reimbursement bills
10. Physical and virtual asset management.
With Blue Summit, you can be confident that your employee ID cards will appropriately reflect your company's brand while also offering security.
Along-with all the features, we also provide various types of badges. Listed below are few of them:
Types of Badges We Provide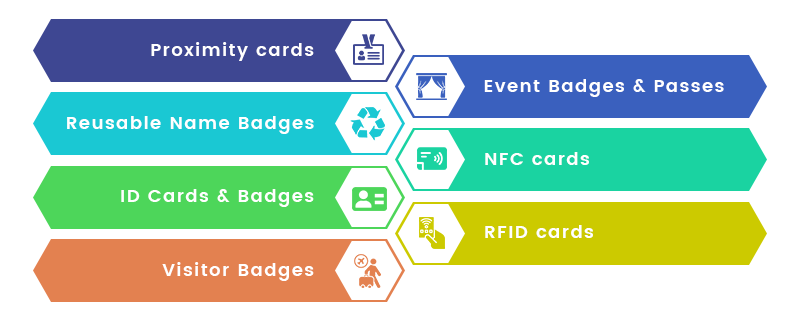 Conclusion
Employee ID cards serve as a crucial tool for businesses. With advancements in technology, the process of creating and managing employee ID cards has become easier and more efficient. Organizations can now choose from various types of ID cards, including proximity cards, smart cards, and more.
When it comes to choosing the right employee ID card solution and ID Card printing, it's important to consider factors such as cost, ease of use, and security. BST Apps includes all of these in one simple cost-effective solution.
Visit our page
to know more about id card printing services and pricing details.
Blue Summit has collaborated with
OdiTek Solutions
, a frontline custom software development company. It is trusted for its high service quality and delivery consistency. Visit our partner's page today and get your business streamlined.
REFER TO OTHER RELEVANT CONTENTS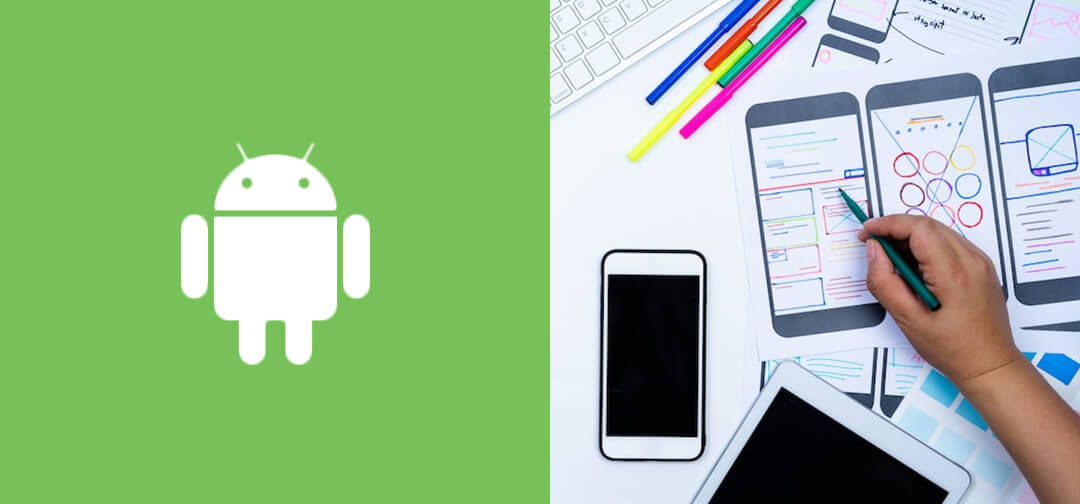 TESTIMONIAL
We engaged Blue Summitt to set up our company's IT infrastructure when we were in the process of embarking on a large clinical trial. A number of years later, Blue Summitt remains our vendor of choice for our IT needs. It is a testament to the quality of their work that we rarely need to call them to address ongoing issues, though when we do the response is always timely and we are always able to rely on their advice.
"Blue Summit has become a valued partner to IES. As our organization has scaled up, gone remote, and expanded internationally, they have provided strategic guidance to support our growth and changing needs. They not only provide superb day-to-day support desk services but also have served as business partners, undertaking projects like opening an office in the UK to help our expansion into Europe."
"I have been working with BST and using their apps for 5 years now and it has been very helpful in managing people and time on multiple sites for our company. The customer service that we receive from BST is outstanding and personable. I would highly recommend BST to any company looking for a timekeeping system with great customer relations."
"Blue Summit are experts in IT and Strategy Consulting as well as Process management. We have indeed loved working with them, and wish to continue on the long and successful partnership."