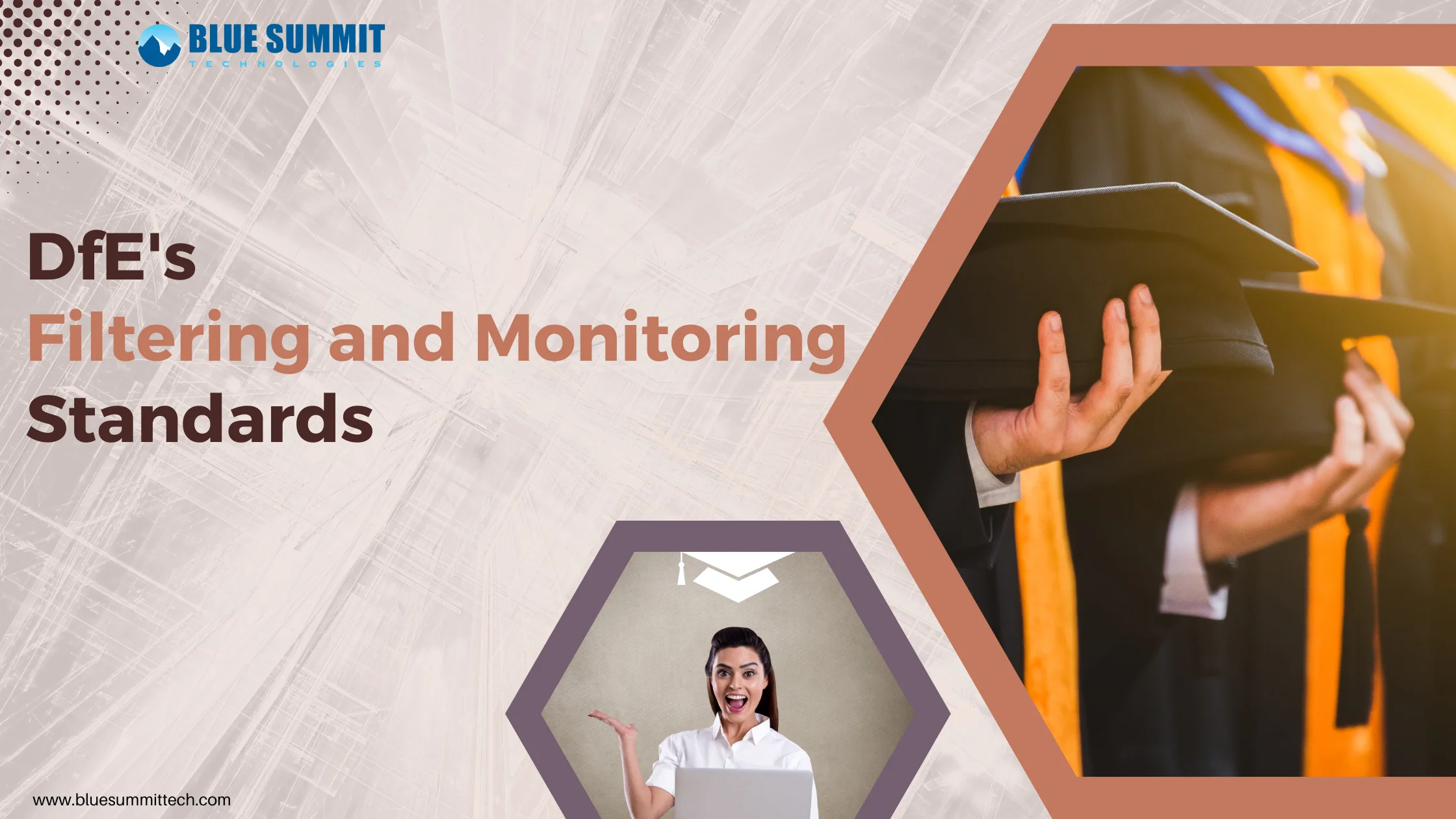 Posted on Thursday, Sep 14th, 2023
Empowering Online Safety: DfE's New Filtering and Monitoring Standards in 2023
Spread the love
The digital age has transformed education in remarkable ways, offering students access to a world of information and opportunities. However, with these benefits come challenges, particularly in ensuring online safety for young learners. In March 2023, the United Kingdom's Department for Education (DfE) unveiled a significant update: new Filtering and Monitoring Standards. These standards are designed to enhance online safety practices in schools, colleges, and educational institutions. In this blog post, we'll delve into the details of these standards and explore their implications for a safer online learning environment.
Why Filtering and Monitoring Standards Matter
Filtering and monitoring standards are pivotal in maintaining a secure online educational space. They guide schools and institutions in implementing the necessary tools and practices to protect students from inappropriate content and potential online threats, while also fostering responsible internet use.
Key Highlights of DfE's 2023 Filtering and Monitoring Standards
1. Adaptive Filtering
One of the noteworthy aspects of the new standards is the emphasis on adaptive filtering. Adaptive filtering uses sophisticated algorithms to continuously assess and categorize online content based on its appropriateness. This dynamic approach ensures that the filtering system adapts to evolving online trends and risks.
2. User-Centric Approach
DfE recognizes that each learner has unique needs and circumstances. The standards prioritize a user-centric approach, allowing institutions to customize filtering and monitoring measures to meet individual requirements without compromising safety.
3. Transparency and Consent
Transparency is a cornerstone of the new standards. Schools and institutions are encouraged to communicate openly with students and their parents or guardians about filtering and monitoring practices. Obtaining appropriate consent for younger users ensures that everyone is aware of and comfortable with these measures.
4. Data Protection and GDPR Compliance
In an era of data privacy concerns, DfE's standards place a strong emphasis on data protection and compliance with the General Data Protection Regulation (GDPR). Educational institutions must handle user data responsibly and securely when implementing filtering and monitoring systems.
5. Educational Initiatives
The standards acknowledge that online safety education is a vital component of the broader strategy. Schools are encouraged to integrate digital literacy and online safety into their curriculum, equipping students with the knowledge and skills to navigate the digital world safely.
6. Reporting and Response Mechanisms
To address online safety incidents promptly, DfE's standards provide guidance on reporting procedures. This includes information on whom to contact and how to respond to different types of incidents.
Benefits of the New Standards
The introduction of DfE's Filtering and Monitoring Standards in 2023 brings several significant advantages:
1. Enhanced Online Safety
The adaptive filtering approach ensures that students are protected from evolving online risks while still enjoying access to valuable educational resources.
2. Customization and Flexibility
A user-centric approach allows institutions to tailor filtering and monitoring measures to the specific needs of their students, fostering responsible online behavior.
3. Legal Compliance
With an emphasis on GDPR compliance and data protection, educational institutions can confidently navigate the regulatory landscape while safeguarding student data.
4. Empowering Students
By integrating online safety education, the standards empower students to become responsible digital citizens who can recognize and mitigate online risks independently.
Conclusion
The Department for Education's new Filtering and Monitoring Standards in 2023 represent a significant step forward in creating a safer online learning environment. These standards empower educational institutions to strike a balance between online safety and educational access. In an ever-evolving digital landscape, these standards serve as a beacon, guiding us towards a future where students can harness the power of the internet for learning, exploration, and growth, all while staying safe and secure online.
As an authorized
Senso
vendor,
Blue Summit
is well-equipped to seamlessly implement Senso, enhancing our ability to provide robust student protection solutions. This empowers us to prioritize student safety and ensure a secure learning environment.
REFER TO OTHER RELEVANT CONTENTS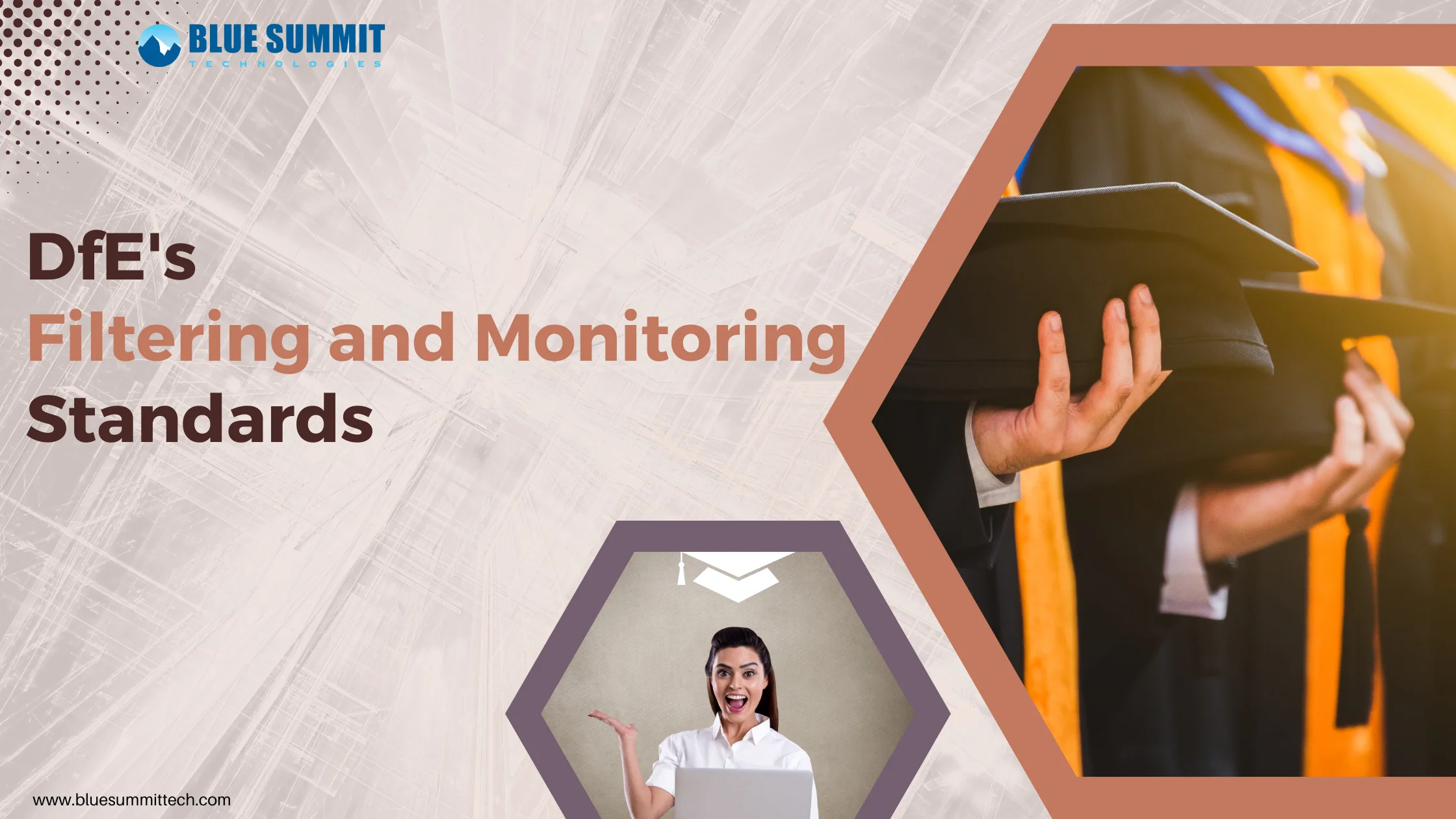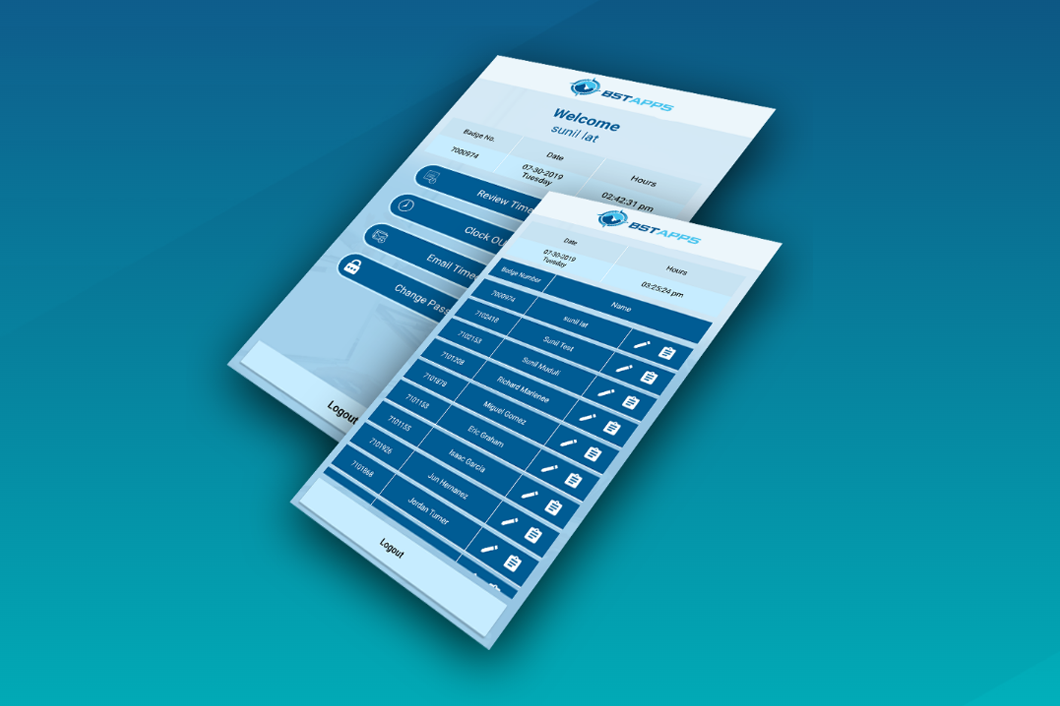 TESTIMONIAL
We engaged Blue Summitt to set up our company's IT infrastructure when we were in the process of embarking on a large clinical trial. A number of years later, Blue Summitt remains our vendor of choice for our IT needs. It is a testament to the quality of their work that we rarely need to call them to address ongoing issues, though when we do the response is always timely and we are always able to rely on their advice.
"Blue Summit has become a valued partner to IES. As our organization has scaled up, gone remote, and expanded internationally, they have provided strategic guidance to support our growth and changing needs. They not only provide superb day-to-day support desk services but also have served as business partners, undertaking projects like opening an office in the UK to help our expansion into Europe."
"I have been working with BST and using their apps for 5 years now and it has been very helpful in managing people and time on multiple sites for our company. The customer service that we receive from BST is outstanding and personable. I would highly recommend BST to any company looking for a timekeeping system with great customer relations."
"Blue Summit are experts in IT and Strategy Consulting as well as Process management. We have indeed loved working with them, and wish to continue on the long and successful partnership."