Posted on Friday, Sep 08th, 2023
Optimizing Office Efficiency Through Online Employee ID Card Printing
Spread the love
In today's fast-paced business world, efficiency is key. Every second counts, and companies are constantly seeking ways to streamline their operations. One area where this is particularly crucial is in the realm of employee identification. Gone are the days of manual ID card printing; now, online solutions offer a faster, more efficient, and cost-effective alternative. In this blog, we will explore the benefits of online employee ID card printing and how id card printing software and services are revolutionizing the way companies manage their identification needs.
The Convenience of Online Office ID Card Printing
In the past, getting employee ID cards printed required a trip to a printing shop or reliance on in-house printers. This process often involved long wait times, potential errors, and high costs. With the advent of online employee ID card printing, this has changed dramatically. Now, businesses can create and print their employee ID cards from the comfort of their offices.
Why Online Employee ID Card Printing?
• Efficiency and Time-Saving
Online employee ID card printing eliminates the need for physical trips to printing shops or the hassle of setting up and maintaining in-house printers. With just a few clicks, you can design, customize, and print ID cards for your entire workforce.
• Cost-Effective Solutions
Traditional ID card printing methods can be expensive due to the cost of equipment, supplies, and maintenance. Online services often offer competitive pricing and even discounts for bulk orders.
• Customization
Online ID card printing software allows businesses to create custom ID cards that reflect their branding and specific security needs. You can easily add employee photos, names, titles, and other relevant information.
• Security
Employee ID cards are a crucial part of any organization's security system. Online services often offer advanced security features such as watermarking, holographic overlays, and barcode integration to enhance card security.
Choosing the Right ID Card Printing Service
When opting for online office ID card printing, it's essential to select the right service provider. Here are some factors to consider:
• Reliability
Look for a reputable service with positive reviews and a track record of delivering quality ID cards on time.
• Features
Ensure that the online service offers the features you need, such as customization options, security features, and support for various card types.
• Cost
Compare pricing between different providers to find the most cost-effective solution for your business.
• Customer Support
Responsive customer support is crucial. You may encounter issues or have questions about the printing process, so having access to knowledgeable support staff is essential.
The Role of Employee ID Card Printers
Online employee ID card printing services often rely on employee ID card printers to produce high-quality, durable cards. These printers come in various types, including:
• Direct-to-Card (DTC) Printers
These printers apply ink directly onto the card's surface, creating vibrant, full-color designs. DTC printers are ideal for organizations that prioritize card aesthetics.
• Retransfer Printers
Retransfer printers produce cards with the highest image quality and durability. They are suitable for businesses that require long-lasting, tamper-resistant ID cards.
How Blue Summit Guides You?
Blue Summit is a cutting-edge online platform that offers a range of services to streamline and simplify the process of online employee ID card printing for businesses of all sizes. Here's how Blue Summit helps in this important aspect of employee management:
• User-Friendly Interface
Blue Summit provides a user-friendly interface that is easy to navigate, ensuring that even non-technical users can create and print employee ID cards without any hassle. This simplifies the process for HR personnel and administrators.
• Customization Options
The platform offers a wide range of customization options for designing ID cards. Users can choose from various templates, colours, fonts, and add company logos or branding elements to create personalized ID cards that align with their organization's visual identity.
• Data Integration
Blue Summit integrates with your existing employee databases and HR systems. This allows for seamless data transfer, reducing the risk of errors and ensuring that id cards printing software is accurate and up to date with employee information.
• Photo Upload
Employees can easily upload their photos directly onto the platform, ensuring that their ID cards have the most current and accurate images. This feature eliminates the need for physical photographs and simplifies the overall ID card creation process.
• ID Card Printing Options
We provide flexibility when it comes to id card printing service. Users can choose to print cards in-house using their own card printers or opt for Blue Summit's professional printing services, which can deliver high-quality, professionally printed cards directly to the organization.
• Security Features
To ensure the security and authenticity of ID cards, we incorporate various security features such as barcodes, QR codes, holographic overlays, and watermarks. These features help prevent unauthorized duplication or misuse of ID cards.
• Compliance and Regulations
Blue Summit is designed to help organizations comply with industry-specific regulations and standards related to online office id card printing, ensuring that the cards meet the necessary legal requirements.
• Remote Access
With the growing trend of remote work, we offer remote access, allowing HR and administrative personnel to manage and print ID cards from anywhere with an internet connection. This is particularly useful for businesses with decentralized or remote teams.
• Cost-Efficiency
By reducing the need for physical ID card printing equipment, maintenance, and inventory management, we help organizations save on printing costs. It also reduces the environmental impact associated with traditional plastic ID cards.
• Customer Support
Blue Summit provides customer support and training resources to assist users in navigating the platform and resolving any issues promptly.
Conclusion
Blue Summit
is a comprehensive online solution that simplifies the process of employee ID card printing, offering customization, data integration, security features, and remote access while helping businesses save time and resources. It provides a modern and efficient way for organizations to manage their employee identification needs.
So, why wait? Make the switch to online employee ID card printing today, and experience the benefits firsthand. Your employees and your bottom line will thank you for it!
Blue Summit has collaborated with
OdiTek Solutions
, a frontline custom software development company. It is trusted for its high service quality and delivery consistency. Visit our partner's page today and get your business streamlined.
REFER TO OTHER RELEVANT CONTENTS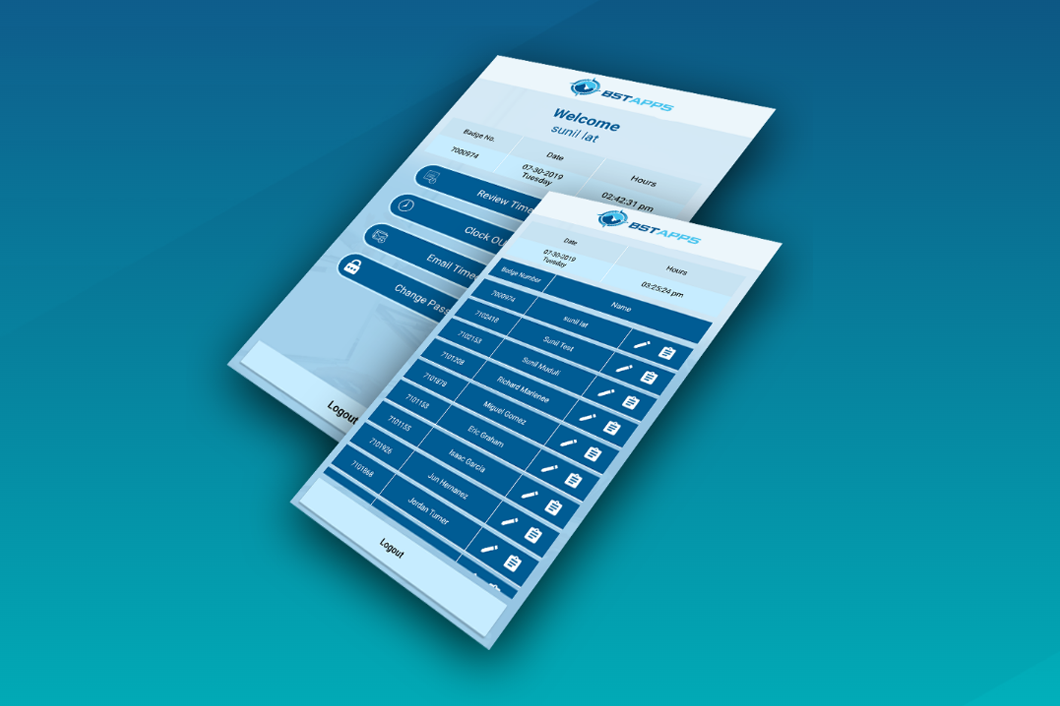 TESTIMONIAL
We engaged Blue Summitt to set up our company's IT infrastructure when we were in the process of embarking on a large clinical trial. A number of years later, Blue Summitt remains our vendor of choice for our IT needs. It is a testament to the quality of their work that we rarely need to call them to address ongoing issues, though when we do the response is always timely and we are always able to rely on their advice.
"Blue Summit has become a valued partner to IES. As our organization has scaled up, gone remote, and expanded internationally, they have provided strategic guidance to support our growth and changing needs. They not only provide superb day-to-day support desk services but also have served as business partners, undertaking projects like opening an office in the UK to help our expansion into Europe."
"I have been working with BST and using their apps for 5 years now and it has been very helpful in managing people and time on multiple sites for our company. The customer service that we receive from BST is outstanding and personable. I would highly recommend BST to any company looking for a timekeeping system with great customer relations."
"Blue Summit are experts in IT and Strategy Consulting as well as Process management. We have indeed loved working with them, and wish to continue on the long and successful partnership."