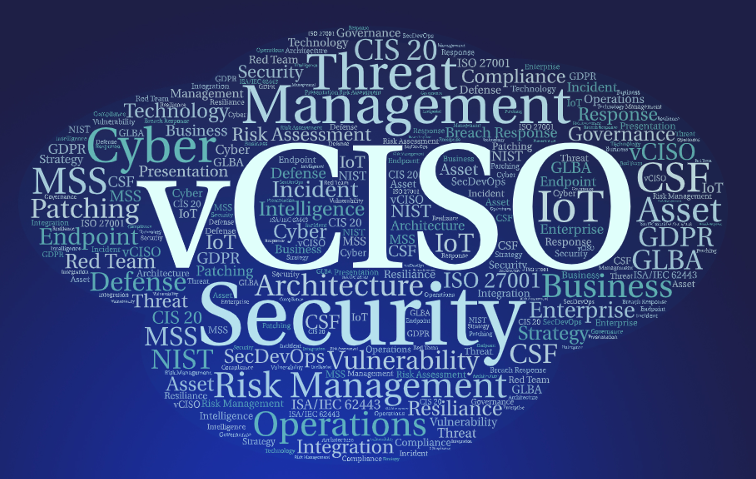 Posted on Wednesday, Jan 18th, 2023
Virtual Chief Information Security Officer (vCISO)
Spread the love
Meet Your Information Security and Cybersecurity Strategy Experts
As technology rapidly evolves, it's a good sign for businesses that want to exploit these technologies to boost their products or services. However, it also means that cyber security threats have access to the same sophisticated technology. Put simply, hackers and cyber attackers employ the latest technologies to infiltrate information security systems and you need to take your cybersecurity strategy to the next level if you want to beat them.
Building a culture of data security within your organisation allows your business to flourish and grow despite the growing threats in the technological landscape. Your incident management and risk assessment strategies against cyber risk should be one step ahead of the bad guys.
How do you achieve that? With the help of an experienced and expert virtual CISO(vciso) service. Let's explore how VCISO works and why you need one.
The Cost of Hiring a Virtual Chief Information Security Officer (vciso)
Hiring a chief information security officer is an investment. According to Payscale, the average salary for an information security officer in the UK is £147k / year. The actual salary range varies depending on the expertise and experience level of the chief information security officer you wish to hire.
It's a huge investment.
However, the potential losses resulting from a cyber security attack are far more significant. The risk of access to your information systems by unauthorised users is far more significant than any investment you make. The VCISO role is critical for your compliance and to protect essential company data from risks and cyber attacks. Therefore, it is a cost effective investment.
Insight into the VCISO Role
The chief security information officer is a professional with technical expertise and industry experience in providing information security advice and cyber security strategy for an organization. They are usually available via two contract methods: full time CISO or contract basis.
A full time CISO is a full time member of the organization while the ones who are hired on a contract basis, such as the VCISO service, handle multiple clients. If you hire the VCISO service for your organization, they won't be directly involved with your daily operations. Instead, the VCISO role is to deliver strategic guidance to help formulate a solid strategy, prioritized recommendations, support for compliance, risk assessments, and incident response planning for many organizations.
Since they are not tied to one organization, the
VCISO service
provides a unique insight to your risk and threat assessment strategy. They use their industry experience to inform the ideal ways to safeguard crucial business processes, systems, and data with the goal of improving overall security posture and attaining business goals.
The following are the key areas where a current CISO and IT team could benefit from the support of VCISO services:
Specialised Knowledge and Expertise
– They can provide the knowledge that the internal IT team lacks, especially in the field of data security and information security.
Security Strategy
– The
VCISO services
allow organizations to define their business objectives and develop a comprehensive risk management plan accordingly. It is a comprehensive process that starts with the identification of potential threats and adopting security policies and procedures to prevent unauthorised individuals to gain access to critical business data.
Best Security Practices
– The VCISO role is to step in and provide prioritized recommendations on how to effectively implement cyber essentials and train staff to build awareness of various security incidents and response procedures. Preventive measures, such as penetration testing, are also crucial in enhancing security measures.
Risk Assessment
– The VCISO service is responsible for identifying areas of vulnerabilities within the business and appointing the appropriate level of risks in terms of priority and probability. Penetration testing is also needed to evaluate if your existing solutions are effective or not.
Training and Education
– The VCISO service can provide support in training the team members for optimum security awareness.
Incident Management and Response
– The way a business responds to cyber incidents can be critical in ensuring business continuity. It's important that the entire team has adequate guidance on what are the critical procedures to take when incidents do occur. This is when a VCISO service can prove pivotal.
Maintain Compliance
– Regulatory compliance is constantly evolving. Your company needs an expert to provide guidance and ensure that you maintain compliance.
Why Does Your Business Need Virtual CISOs?
Working with a virtual CISO brings about many benefits to many organizations. Their advisory services can benefit your business in the following ways:
They can provide specialized expertise and use their experience to improve your information security strategy.
They can help your organization develop and implement cyber security technologies and perform penetration testing against all kinds of threats.
They can assist businesses in building a cost effective solution and identifying cyber essentials that hedge against all types of risk, including but not limited to data breaches.
They can deliver ongoing support in the assessment of risks and a broad range of areas involved in the continuous improvement of your cyber security needs.
They can help organizations stay up-to-date with cyber essentials and technologies to ensure that you deploy the appropriate level of protection for sensitive data.
They can provide training and education to your staff, along with additional resources, as they will be responsible for executing your incident response plan and cyber essentials strategies.
Key Cyber Security Challenges
Cyber attacks could happen at any moment, and to any business. It's what you do before that happens that truly matters. Otherwise, a data breach could mean thousands of dollars worth of losses and the downfall of your entire business.
There are several cyber security and risk areas that a virtual CISO would focus on while bringing in leadership insight into the management of cyber risk.
Changing regulatory compliance standards
Lack of internal skills and resources to manage cyber risk
Limited cyber security budget
Lack of employee training in risk assessments and management
Lack of urgency in any incident response plan
Cloud adoption challenges
The internet of Things – a connected world
Why Choose Our Virtual CISO Services?
At
Blue Summit
, we take pride in our broad range of
IT services
that offer additional benefits to many organizations. We excel in providing VCISO services as we have the industry experience and professional expertise in our team that will help protect your crucial business functions and essential business data from all levels of security threats.
We also offer flexible cyber security solutions tailored to the unique needs of each company. With our Virtual CISO services, we help protect intellectual property data, infrastructure, people, systems, and processes.
While some advisory services sit around and wait for problems to arise before they act, we take a proactive approach. We conduct a regular audit of assessment strategies and continuity planning to ensure that your critical business processes remain functional even in the face of cyber security threats.
It starts by understanding the business environment. Each organization is exposed to a unique set of risks. If your company lacks the resources to hire full time, we offer virtual chief information security officer services that are tailored to your budget and the scale of security services that you need. The chief information security officer will come in to get to know the business and its processes intimately. Plus, our virtual CISO is equipped with the right
tools
to identify potential risks and manage those risks so you can improve your company's security posture.
Blue Summit has collaborated with
OdiTek Solutions
, a frontline custom software development company. It is trusted for its high service quality and delivery consistency. Visit our partner's page today and get your business streamlined.
REFER TO OTHER RELEVANT CONTENTS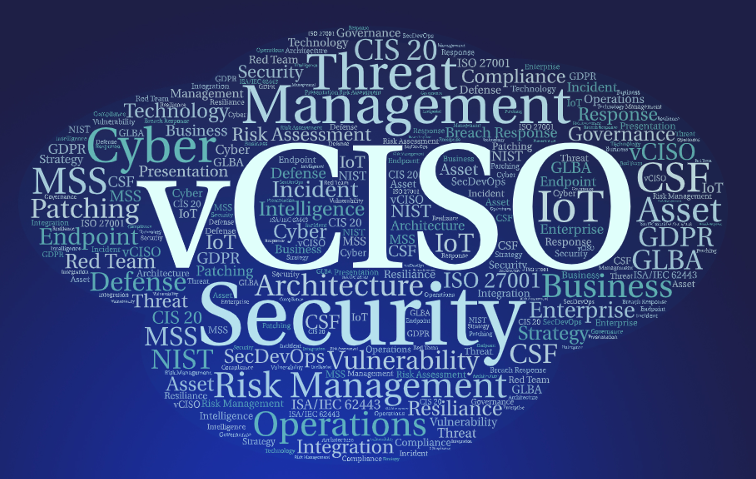 TESTIMONIAL
We engaged Blue Summitt to set up our company's IT infrastructure when we were in the process of embarking on a large clinical trial. A number of years later, Blue Summitt remains our vendor of choice for our IT needs. It is a testament to the quality of their work that we rarely need to call them to address ongoing issues, though when we do the response is always timely and we are always able to rely on their advice.
"Blue Summit has become a valued partner to IES. As our organization has scaled up, gone remote, and expanded internationally, they have provided strategic guidance to support our growth and changing needs. They not only provide superb day-to-day support desk services but also have served as business partners, undertaking projects like opening an office in the UK to help our expansion into Europe."
"I have been working with BST and using their apps for 5 years now and it has been very helpful in managing people and time on multiple sites for our company. The customer service that we receive from BST is outstanding and personable. I would highly recommend BST to any company looking for a timekeeping system with great customer relations."
"Blue Summit are experts in IT and Strategy Consulting as well as Process management. We have indeed loved working with them, and wish to continue on the long and successful partnership."